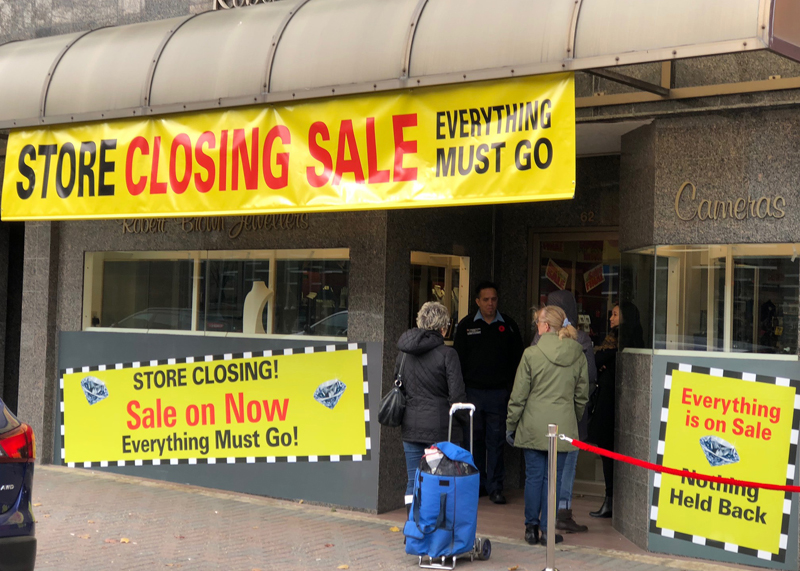 As the 'new normal' takes shape amidst the COVID-19 pandemic, many brick-and-mortar jewellers are asking themselves, "What now?"
Indeed, some long-time professionals might be wondering if their best course of action is to leave the industry altogether. When faced with this incredibly difficult decision, there are a few options jewellers can consider. Each has its own advantages and disadvantages; the key is to evaluate which option works best for you, and know that whatever you decide, there are organizations and outside businesses there to help.
Drawing on his more than 40 years' industry experience, Brian Land, former executive director of the Canadian Jewellers Association (CJA), offers an overview of the choices available for jewellery retailers in his upcoming feature, 'Should I stay or should I go?'
Check out the excerpt below.
In a thought leadership report titled, 'Small Business, Big Pivot,' the Royal Bank of Canada (RBC) noted, "business exits always increase during downturns," adding that non-essential retail was one of five sectors considered to be most vulnerable due to the national lockdown.
Additionally, the report found "few small businesses can withstand even a moderate revenue hit that lasts several months." For independent jewellers, this condition is exacerbated by a notoriously high operating cost structure, onerous debt loads, and the threat of consumers postponing discretionary purchases. RBC's report also raises questions regarding the effect physical distancing policies and new habits around personal interaction will have on the process of selling product. This most certainly will impact jewellers (think: engagement rings).
In light of these concerns, some retail jewellers might decide this is an opportune time to leave the business, but what should you do if you elect to go?
To read the rest of Land's article, be sure to check out our August issue!