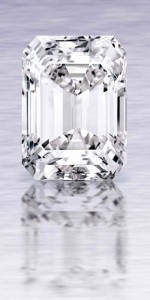 What's hot in the world of fine jewels at auction?
Sotheby's New York senior specialist and vice-president Catharine Becket will have the answers at a gathering of the GIA Alumni Association Ontario Chapter.
Held on June 2 in Toronto, the presentation also looks at current trends in the jewellery market from coloured stones and diamonds to vintage and signed jewels.
Becket is responsible for appraising jewellery and advising clients on the buying and selling of jewellery at auction, as well as collaborating on all Sotheby's Important and Magnificent Jewels sales. She travels worldwide frequently to meet with clients and promote auction highlights at exhibitions and events, and has been instrumental in the sale of several prominent collections, including the estates of Estée and Evelyn H. Lauder.
Becket is a GIA-certified graduate gemmologist and a member of the American Society of Jewelry Historians. She joined Sotheby's jewellery department in 2005 as a cataloguer and previously worked in its silver and Russian works of art department. She completed her undergraduate work at Colgate University and received her master's in history of art from the Courtauld Institute in London.
A question-and-answer session with Becket will follow her presentation.
The event runs from 6:30 p.m. to 9 p.m. at the Marché Restaurant located at 42 Yonge Street. The fee for alumni members is $10, while guests pay $15. (Dinner and drinks are à  la carte.)
RSVP and send payment to giaalumni@gmail.com. Visa and MasterCard are accepted.