Sotheby's Hong Kong to auction rare blue diamond
August 22, 2013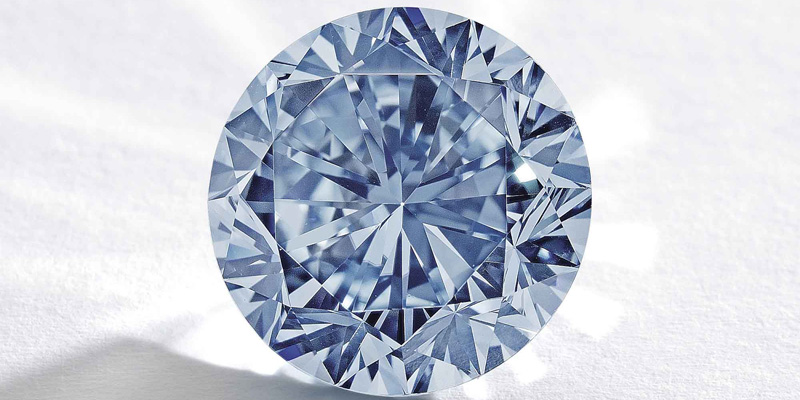 A 7.59-carat round fancy vivid blue diamond will be on the auction block at Sotheby's Hong Kong's autumn sale.
The brilliant-cut internally flawless stone—named 'The Premier Blue'—is the largest of its kind ever graded by the Gemological Institute of America (GIA).
"Sotheby's has been entrusted with many important blue diamonds and holds the current per-carat price record for fancy vivid blue diamond at auction (with the sale of a 6.01-carat fancy vivid blue diamond, which achieved $1,686,505 US per carat in Hong Kong in October 2011)," said Quek Chin Yeow, Sotheby's deputy chair, Asia, and chair international jewellery, Asia.
"This autumn we are thrilled to offer 'The Premier Blue,' an unusually beautiful and rare treasure of round brilliant cut, as well as internally flawless clarity. No round fancy vivid blue diamond of significance has ever appeared at auction"¦ A befitting celebration of Sotheby's 40th anniversary in Asia, the debut appearance of such a rare fancy vivid blue diamond as 'The Premier Blue' at auction offers an unprecedented collecting opportunity for connoisseurs worldwide."
The round brilliant cut is rarely used in coloured diamonds due to the high wastage involved in the cutting process, although it is widely applied to white diamonds to maximize brilliance.
The Magnificent Jewels and Jadeite Autumn Sale 2013 takes place Oct. 7.
Endnotes:
[Image]: http://www.jewellerybusiness.com/wp-content/uploads/2013/08/SB_The-Premier-Blue.jpg
Source URL: https://www.jewellerybusiness.com/news/sotheby-s-hong-kong-to-auction-rare-blue-diamond/
---