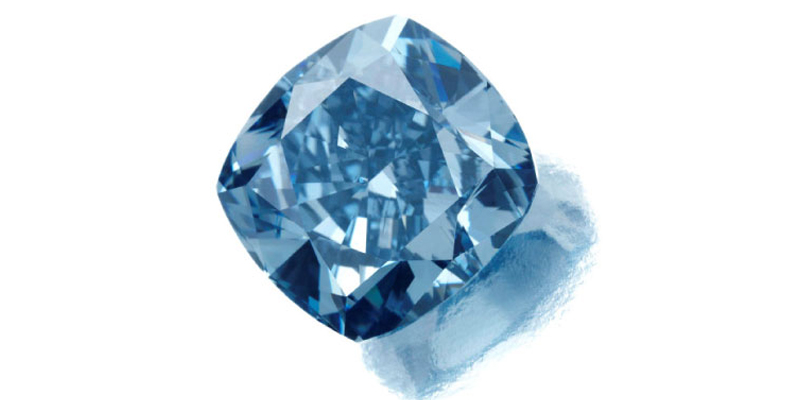 A rare fancy vivid blue 7.03-carat diamond will take centre stage at Sotheby's Geneva Magnificent Jewels sale next month.
The internally flawless, cushion-shaped diamond was cut from a 26.58-carat rough discovered last year at Petra Diamonds' historic Cullinan diamond mine in South Africa.
Ranking among the most important blue diamonds ever offered for sale by Sotheby's, the stone has a pre-sale estimated value of $5.8 to $8.5 million US. The Gemological Institute of America (GIA) has graded the stone as fancy vivid blue in colour and internally flawless in clarity, the highest possible grading for a blue diamond.
The owner will have the honour of naming the diamond.
Blue diamonds are one of the rarest gems. Their colour is achieved by the presence of the chemical element, boron, during the diamond's formation.
The Cullinan mine is known for its blue diamonds, as well as producing more than a quarter of the world's 400-carat-plus diamonds. The mine is located at the foothills of the Magaliesberg mountain range, 50 km northeast of Pretoria in South Africa.