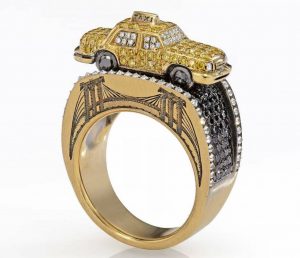 Initiatives in Art and Culture (IAC) has announced the final schedule for its 2018 International Gold Conference. Scheduled for April 12 to 13 at Bohemian National Hall in New York City, this annual event aims to inform and connect members of the gold jewellery industry.
This year's edition, titled 'Gold: Vortex, Virtues, and Values,' will cover a variety of topics related to the trade, including ethical business practices, jewellery design and manufacturing, gender parity, technology, and legal affairs. Panel discussions and traditional seminars will be delivered by experts in design, marketing, responsible business, and more.
"In our eighth annual International Gold Conference, we examine the duality that is at the heart of human existence: the counterbalancing of uncertainty and change and the constant, eternal, and fixed quality of gold," said Lisa Koenigsberg, president of IAC. "Each aspect of this two-day event is in keeping with IAC's distinctive, cross-disciplinary perspective."
Registration for the conference can be completed here.