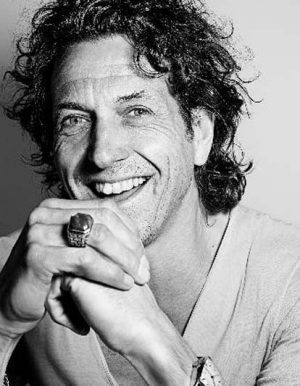 Designer Stephen Webster is set to host the Jewelers of America's (JA's) 15th Annual GEM Awards.
Held at Cipriani 42nd Street in New York, NY on Jan. 13, 2017, the gala recognizes the achievements of individuals and companies whose work raises the visibility and status of fine jewellery and watches.
"We are thrilled Stephen Webster has agreed to host the 15th Annual GEM Awards," says GEM Award chair Norman Miller. "After he presented the GEM Award for Jewellery Design last year, there was immediate consensus with the GEM Awards committee that he would be a terrific host for our milestone event."
Webster's career spans 40 years, including an apprenticeship with a Canadian goldsmith. His brand is now seen at more than 200 points of sale worldwide, including the United Kingdom, United States, Russia, Dubai, Japan, and Hong Kong.
In 2007, Webster was awarded an honorary Master of Arts degree from the University for the Creative Arts, and in 2013 he was appointed Member of the Order of the British Empire (MBE) in the New Year Honours for services to training and skills in the British jewellery industry. For an exclusive interview with Webster, see the December 2009 issue of Jewellery Business.
Portions of the GEM Awards program will be available via Facebook Live on the GEM Awards Facebook Page. The 2017 GEM Awards will also honor Jim Rosenheim, chairman of Tiny Jewel Box, with the prestigious GEM Award for Lifetime Achievement award and present GEM Awards in other categories including jewellery design, marketing and communications, media excellence and watch excellence.
For more information about GEM Awards, visit www.jewelers.org/gemawards.