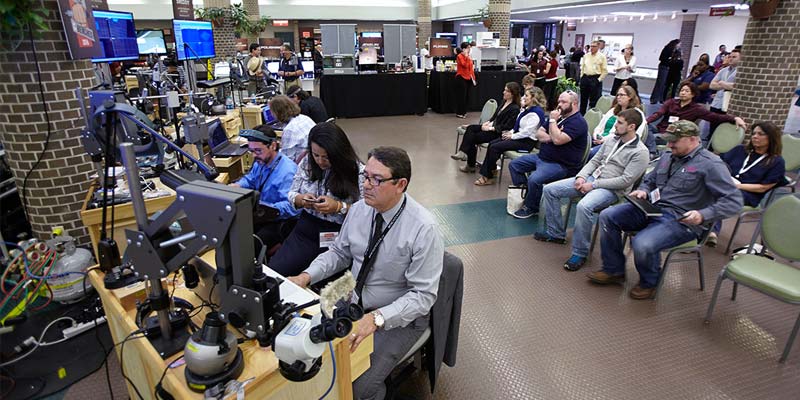 More than 200 jewellers from across the United States made the trek to Louisiana for Stuller's annual Bench Jeweler Workshop.
"Workshop has always been a customer favourite. It draws a dynamic, enthusiastic crowd each year," said vice-president of merchandising, Tammy Kidder.
"Attendees can count on making lifelong friends, learning something new, and having a good time at workshop. And the Battle of the Benches competition we added this year just gave it an additional layer of excitement."
The contest was the first of its kind for the workshop and allowed the following jewellers to put their bench skills to the test:
David Adamson of David Adamson Designer Jewelry;
Patrick Dobbs of Dianna Rae Jewelry;
Craig Farley of FCF Jewelry Design; and
Jonathan Smiddy of Acori Diamonds & Design.
In addition to being the overall winner, Adamson won the CAD and Render Challenge and Parts and Pieces Challenge. Smiddy earned top spot in the Polishing and Finishing Challenge.
"We had over 40 applications for entry into this competition," Kidder says. "These four guys are some of the best jewellers in the industry. They really outdid themselves and produced some of the most beautiful jewellery I've ever seen. We couldn't have asked for a better inaugural event."
Adamson says he was honoured to have won the competition.
"It was a fun weekend, tough, but really a great time," he adds. "And I enjoyed having the opportunity to work alongside the other contestants; they're truly wonderful artists."
Click here to see coverage from this year's Bench Jeweler Workshop.