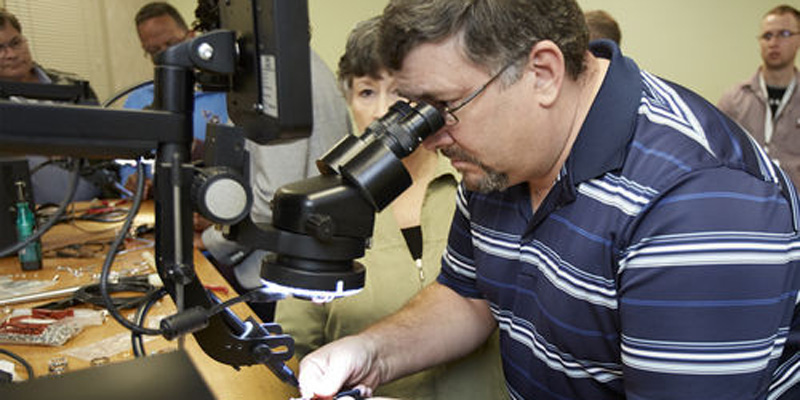 Calling all bench jewellers.
Stuller, Inc., will be holding its annual Bench Jeweler Workshop at its Louisiana headquarters from March 27 to 29.
The two-day event will see jewellers share tips, learn from each other and industry pros, and network with peers. In addition, attendees will be able to experience the latest tools, equipment, and techniques hands-on. Other highlights include demonstrations and in-depth seminars focusing on continuing education and current issues pertinent to owners and sales teams.
"There's something here for everyone, from novice to pro," says Darrell Warren, vice-president merchandising.
"Take classes that interest you, visit skill and product demos, talk shop with other jewellers, and be among the first to handle new products and technology debuting in the industry."
The event will host popular seminars like 'Basic Diamond Grading,' as well as new ones focused on assembly and findings, plating, and polishing. One new class—jewellery photography—will discuss how to take better images for use on a website, and also emphasize the importance of photography during the repair process.
"We open our home to share what we're learning and the challenges we're facing, but also to hear about the struggles and triumphs from jewellers," says Tammy Kidder, vice-president merchandising.
"When we all come together to support our peers in the industry, that's when the true value of the workshop really shines through."
For more information, visit www.benchjeweler.com/workshop.