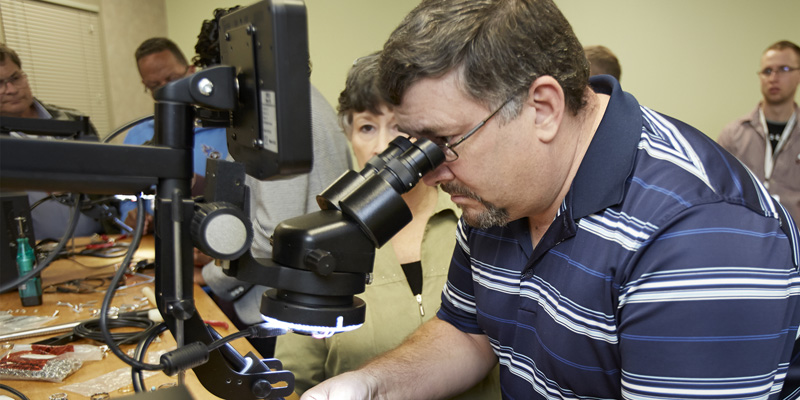 Stuller, Inc., is hosting a fall Bench Jeweler Workshop this year, due to positive response to its Spring event.  
"We're very excited about the increase in attendance this year," says Darrell Warren, vice-president of tools and supplies. "This fall event will give jewellers a great opportunity to sharpen their skills before the holidays."
Featuring live bench demonstrations and educational sessions, the workshop will be held Sept. 26 to 28 at Stuller headquarters in Lafayette, La.
The two-day event will host a variety of Stuller experts and industry professionals, such as Kate Wolf, Blaine Lewis, Kelly Williams of K.W. Goldsmith, and Jim Tuttle of Green Lake Jewelry Works.
Attendees are automatically registered to win one of two prizes: a $1000 Stuller account credit toward new purchases or a Meiji EMZ-5 microscope and stand valued at $2095 US.
For more information or to register, visit www.stuller.com/workshop.