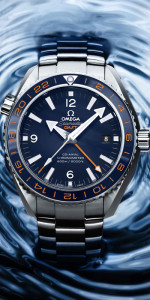 Swatch Group says its 2013 sales grew by 8.3 per cent to 8.82 billion CHF ($10.7 billion Cdn) over last year, outpacing exports of Swiss watches which increased by 1.8 per cent at the end of November.
Despite the record-breaking results, the company said the adverse currency situation did affect the bottom line.
"The ongoing overvaluation of the Swiss Franc, particularly against the [U.S. dollar] and [Japanese Yen], negatively impacted Group results versus 2012," it said in a press release.
"In the second half of the year, the negative effect on sales due to exchange rates was over 100 million CHF ($121 million Cdn). In addition, the overvaluation continued to put pressure on prices in the electronic systems segment, which closed with gross sales of 299 million CHF ($362 million Cdn), a decrease of 3.9 per cent versus the previous year. Despite this negative currency situation, the Group expects good results for 2013 at operating profit and net income level. Based on the strong start by all brands in the first few days of January, dynamic growth is expected for the entire year 2014."