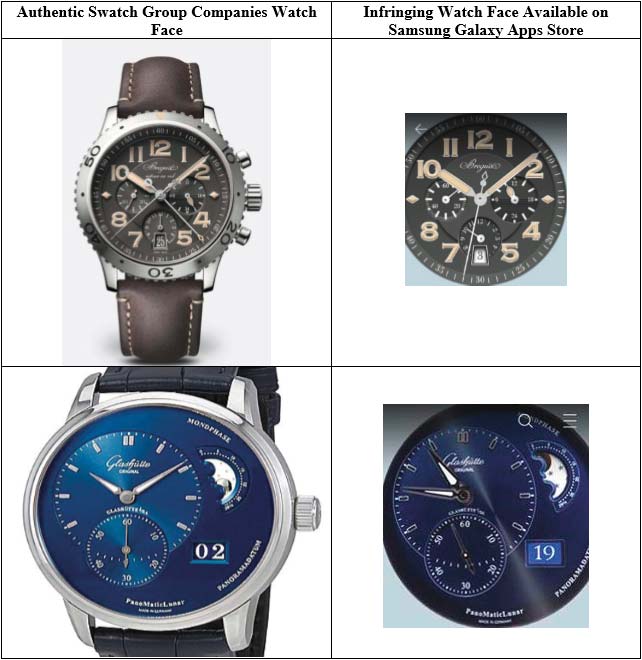 Swatch Group has filed a $100-million lawsuit against Samsung Electronics, claiming the latter's recently released downloadable smartwatch faces bear an "identical (or virtually identical)" resemblance to Swatch Group's trademarked material.
The suit, which was filed Feb. 22 in New York, asserts the "unabashed copying" of the intellectual property aims to "trade off the fame, reputation, and goodwill" of the Swiss watch company's products.
"As a result of [Samsung's] actions, consumers and the general public are deceived into believing that the Samsung Smartwatches are actually products of the Swatch Group Companies or are endorsed by, sponsored by, or affiliated with the Swatch Group Companies," the filing reads.
The suit goes on to say Swatch Group wrote to Samsung Electronics and its Swiss subsidiary, Samsung Electronics Switzerland GmbH, last December to alert the companies of the violation. Samsung responded by removing the identified watch faces, which were created by third-party developers, from its Galaxy Apps Store.
However, Swatch Group claims the company "failed to acknowledge that there was any infringement" and did not assure it would "discontinue validating and distributing infringing watch faces in the future."
Samsung has yet to respond to the complaint.
The full filing can be accessed here.