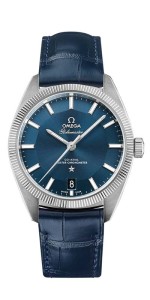 Swiss watch exports declined in 2015, the first recorded downturn since 2009, says the Federation of the Swiss Watch Industry (FH).
Compared to 2014, the total value of watch exports fell by 3.3 per cent to 21.5 billion CHF ($29.3 billion Cdn.). The decline put the annual results on par with 2012 levels.
Overall, watch exports deteriorated steadily during 2015, falling from +3.2 per cent in the first quarter to -7.3 per cent in the fourth quarter. FH says the second quarter fell well short of its 2014 level (-6.8 per cent), while the first half-year as a whole remained slightly positive (+0.5 per cent).
FH says overvaluation of the franc, the sudden readjustment affecting Hong Kong, economic slowdown and political decisions in China, tensions in the Middle East, the low level of the ruble, and terrorism factored into the results. Â 
"This situation will continue to influence results for the Swiss watch industry in the first part of 2016, which moreover will suffer from a generally unfavourable base effect," FH said.
"Consequently, watch exports are likely at best to achieve the same value this year as in 2015."