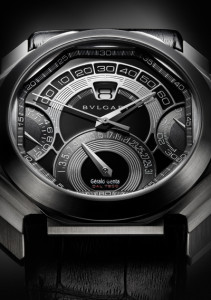 Swiss watch manufacturers exported 1.3 billion CHF (1.4 billion Cdn.) in August, an increase of 16.4 per cent during the same period in 2010.
 
According to the Federation of the Swiss Watch Industry (FH), the results are in line with the nearly 20 per cent growth experienced since the beginning of the year.
As in previous quarters, Hong Kong remained in the top spot, the United States came in second, while China is the number three market for Swiss watches. The results in Europe, however, showed some fluctuation. France recorded its first downturn in 17 months, while exports to Germany continued to recover and Italy saw a 43.8 per cent increase.
In terms of value, watches with an export price of less than 200 CHF ($230 Cdn.) matched August's growth average, while pieces in the 200 CHF to 3000 CHF ($230 Cdn. to $3400 Cdn.) range experienced even better results.
Gold-steel watches recorded the highest increase in value terms at 35 per cent, while silver/gold-plated saw the biggest decrease at 62 per cent. Gold watches were up five per cent, however, platinum watches fell by 24 per cent.