By Cynthia Unninayar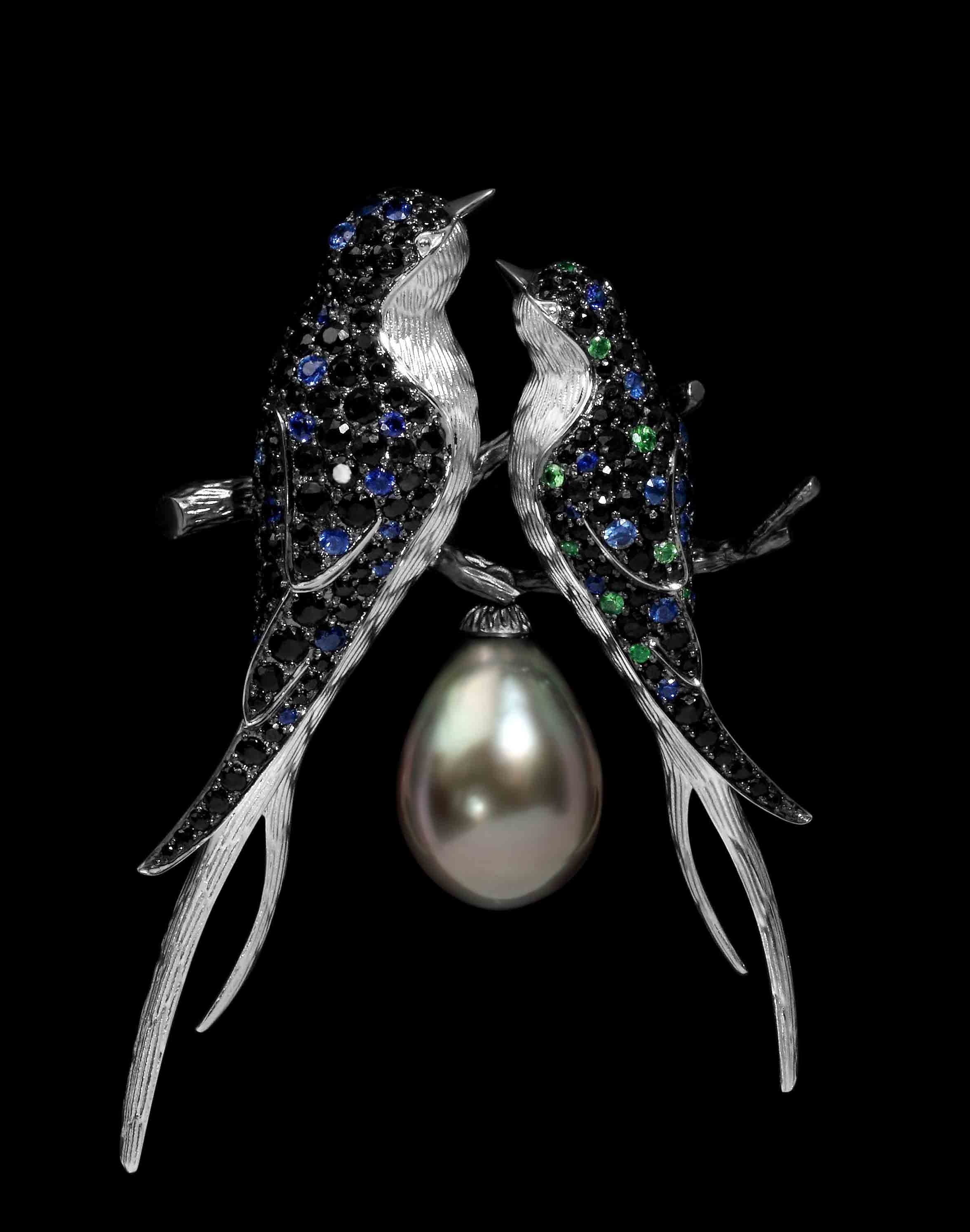 The largest global marketplace for diamonds, gemstones, pearls, finished jewellery, and related sectors welcomed the industry, as the 32nd edition of the Hong Kong International Jewellery Show got underway. From March 4 to 8, buyers converged on the Hong Kong Convention and Exhibition Centre in the Wanchai district of Hong Kong Island eager to view the latest trends on display. The show overlaps somewhat with the Hong Kong International Diamond, Gem & Pearl Show, which started two days earlier and is hosted at the Asia World Expo (AWE) near the airport.
According to show officials, attendance was up two per cent over last year, with more than 76,000 buyers from 140 countries and regions coming to see the wares of 4364 exhibitors at the two events. "Despite the global economic challenge, the shows recorded a slight increase in buyer attendance and this is a very encouraging result," said Benjamin Chau, deputy executive director of Hong Kong Trade Development Council (HKTDC). "The number of visitors from some traditional markets even recorded double-digit percentage growth, such as the United States, Italy, the United Kingdom, and Japan. Attendance from certain emerging markets, such as Thailand, Israel, and South Africa, also recorded significant growth, reinforcing Hong Kong's position as a leading jewellery sourcing hub."
With many now considering Hong Kong a springboard to Asia, especially the large Chinese market, it was understandable why most exhibitors were from overseas. In a survey commissioned by the HKTDC, 1206 buyers and exhibitors from both shows said they were optimistic about the growth potential of Hong Kong and the Chinese mainland, which they consider key jewellery markets to explore, even if China has slowed recently.
Jewellery and more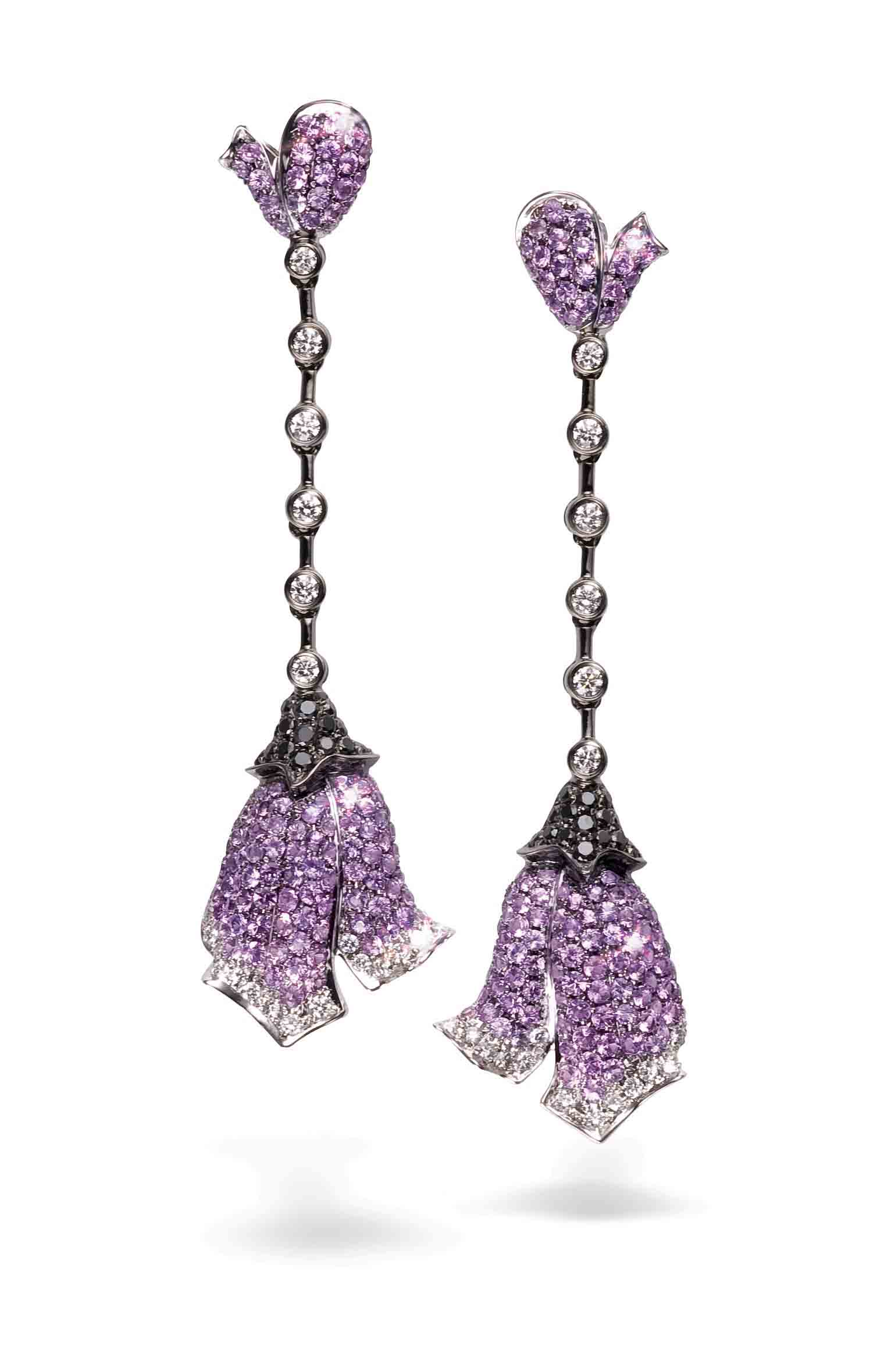 Held at the modern convention centre, the Hong Kong International Jewellery Show this year logged a record number of exhibitors, which were divided into various sections. The mega-marketplace included pavilions of fine jewellery, silver jewellery, antique pieces, equipment, jade jewellery, packaging, and a number of national pavilions, including a large representation from Italy.
In addition to the jewellery, visitors had the opportunity to attend seminars, networking events, and fashion shows. One of the highlights was the gala dinner recognizing the winners of the International Jewellery Design Excellence (IJDE) awards, which featured 191 entries from 31 countries and regions, making it the largest and most international contest to date.
Another highlight was the launch of the new Natural Diamond Quality Assurance Mark (NDQA). An initiative of the Diamond Federation of Hong Kong (DFHK), it aims to maintain Hong Kong's reputation as an international diamond hub for both traders and consumers. "By placing a rigorous assessment process and adhering to the highest ethical business standards, the mark provides quality assurance to consumers and increases their confidence and desire for purchasing natural diamonds in Hong Kong," said Lawrence Ma, DFHK's founding president and chair.
Many wonderful pieces were seen while walking the halls of this gigantic show, from simple silver jewellery to extraordinary gold, diamond, gemstone, and pearl designs from some of the world's most respected brands. Trends leaned toward open designs, which continue to be prevalent considering current metal prices. Diamond pieces in all sizes and price ranges were also popular. Flora and fauna motifs abounded in a variety of stylized and realistic pieces, while long earrings and multi-fingered rings attracted a lot of attention. Long, loopy necklaces and rings with large centre stones graced many display windows.
Loose gems and pearls
Diamonds occupied a significant portion of the Hong Kong International Diamond, Gem & Pearl Show, with Antwerp, India, the United States, and Israel hosting large pavilions. The busiest booths seemed to be those selling natural coloured diamonds. Belgium firm Antwerp Cut showcased a wide variety of colours and sizes, including a spectacular suite of 20 intense yellows. "Potential buyers do not come here specifically to replenish their stocks, but to make the right connections so they know who to contact when they need a custom order," said Mike Akiki, Antwerp Cut's managing director. "The Hong Kong March show is therefore the ideal platform for maintaining existing contacts and for making new ones."
Yellow diamonds were not to be outdone by other colours. Israel-based Sweet Diamonds featured a one-carat red diamond with a price tag of $1.8 million US, while Israel-based Ella offered a .45-carat red for $1.2 million US. Hong Kong-based Kunming Trading Co., displayed an array of pinks in all sizes, including a five-carat heart and marquise-cut chameleons weighing 3.5 and 5 carats.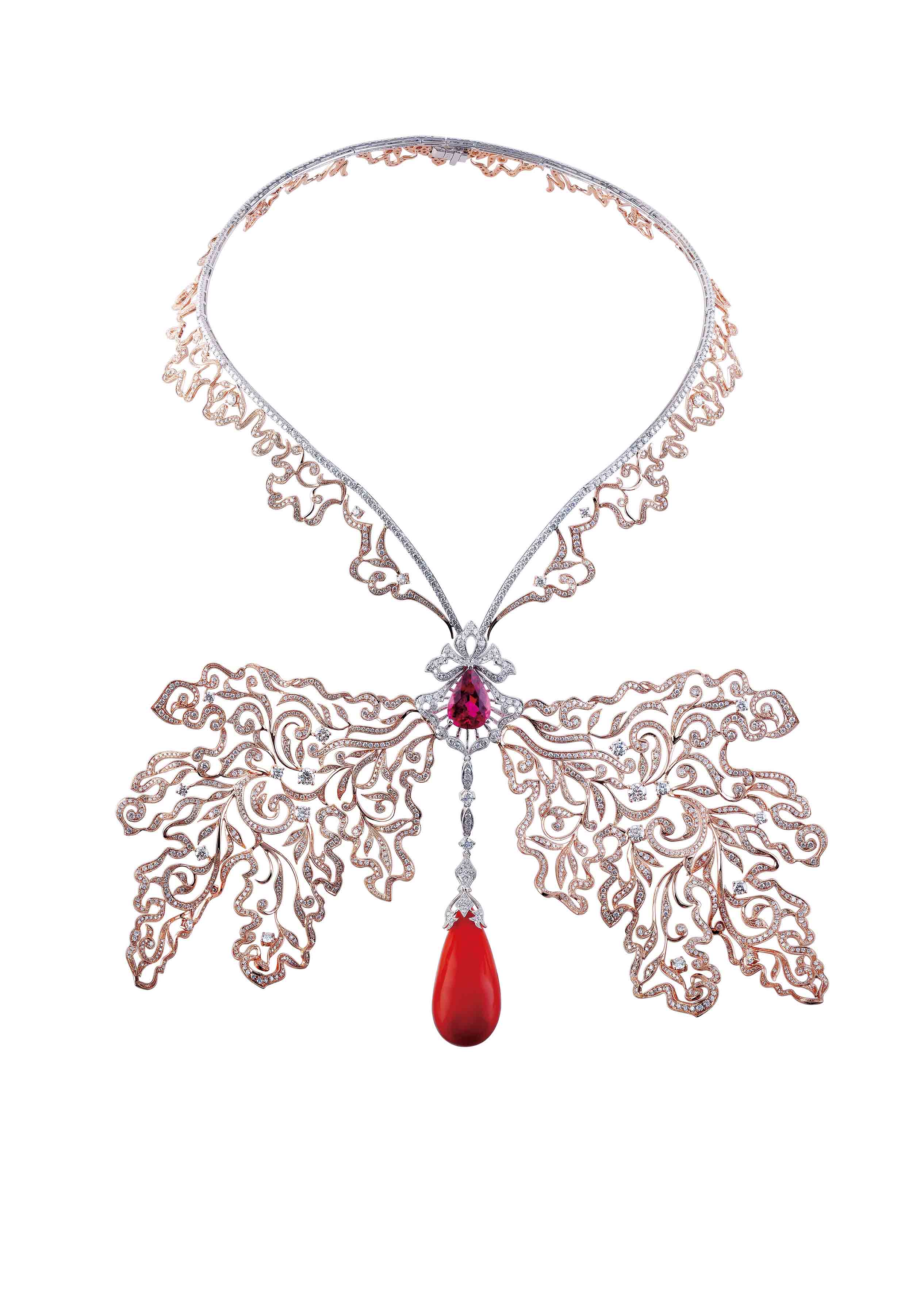 U.S.-based Scarselli Diamonds offered a range of very large fancy colours, including a 50-carat intense yellow round and a 15-carat vivid yellow heart, as well as some spectacular fancy diamond jewellery. "2014 was a strong year for coloured diamonds and we are seeing this demand spill over into 2015," said Bruno Scarselli. "There is great interest among retailers for diamonds in the two- to five-carat range."
Selling mostly rounds from 30 points to three carats in various qualities, Hong Kong-based Dharam Creations offered an innovative way for buyers to examine prospective diamonds. "We launched our own software that allows a video of the stones to display all the inclusions in a clear manner," explained Manish Mangukia. "Retailers are happy with the system because their customers can see for themselves exactly what they are buying." He added sales at the show were about as expected, with most buyers coming from China and the ASEAN nations.
A rainbow bazaar of every type, colour, and quality of gem imaginable ranging from inexpensive beads to rare untreated gems could be found at the show. Dealers of higher-end stones, such as Germany-based Constantin Wild, said business was good, with the "finest qualities selling the best."
While there were buyers for all colours, the neon shades of Paraiba tourmaline were popular. Sebastian Ferreira, director of Brazil Paraiba Mine (the only major source left in Brazil for the popular gem named for the state in which it was originally found) offered Brazilian Paraibas ranging from melee to five carats, as well as carved pieces. Other dealers also offered some Brazilian stones, but most Paraibas were from Mozambique and available in all sizes and colours.
A number of vendors offered sapphires, especially pink and blue. Among the more interesting cuts were those seen at Sri Lanka-based Sapphirus. "We have a variety of cuts, and are now introducing a new unique diamond cut into our sapphires," explained company president Andre Tissera.
In the opal category, Australia-based Cody Opals featured a variety of beautiful stones, including a collection of Koroit opal. "This has been a really hot product," said Andrew Cody, the company's director. "Koroit is boulder opal in matrix and opalized wood that provides a unique combination of patterns and veins."
Green gems seemed to be a favourite, although some dealers reported sales to be slower than last year. "Demand for green tourmaline is high at the right prices, but supplies are difficult to come by," explained Marcelo Bernardes of Brazil-based Manoel Bernardes. In the emerald category, Marcelo Ribeiro, director of Brazil-based Belmont, indicated emeralds remain popular in all sizes.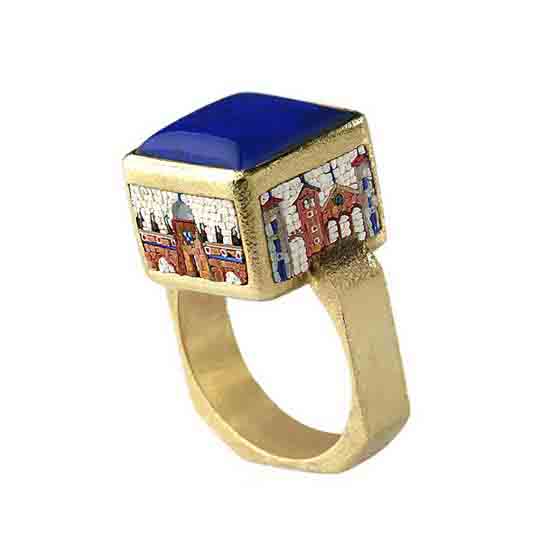 In the warmer end of the spectrum, fire opal was said to be rising in popularity and price. Clement Sabbagh of Brazil-based Ben Sabbagh Bros., noted the orange stone was becoming more popular with Chinese buyers as they learn about the gem.
This year, the Diamond, Gem & Pearl Show introduced the "Treasures of Ocean" zone for exquisite pearls. Many exhibitors said buyers from China had a strong demand for high-quality pearls, especially natural and top-quality grades. Alain Boite, president of France-based Alain Boite said, "Many customers approached us to buy all sorts and sizes of pearls. We've met new buyers from the Chinese mainland, Hong Kong, and Indonesia, and their demand for gold pearls is especially strong."
Next year's HKTDC dual gems and jewellery event is scheduled again for March. Exact dates were unavailable at press time.