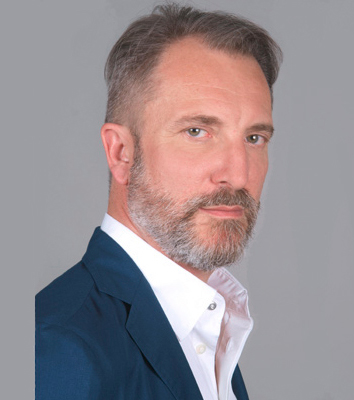 Alessandro Bogliolo has been appointed the next CEO of Tiffany & Co. 
"Alessandro has a well-deserved reputation for creativity and execution, having previously led a number of international brands to success and improved performance. I also believe that his vision and team-oriented approach make him an ideal fit with Tiffany's long-standing values," says Tiffany chairman and interim CEO, Michael J. Kowalski. "Tiffany is an iconic brand and is at an important time in its history. We look forward to Alessandro and the Tiffany team delivering a distinctive vision of luxury and style to our customers around the world, while also focusing on driving attractive returns for our shareholders."
An industry veteran, Bogliolo spent 16 years at Bulgari as chief operating officer (COO) and executive vice-president, jewellery, watches, accessories. His most recent role as executive officer (EO) of global apparel and accessories at Diesel helped revitalize the brand and position it for success.
"I am honoured and excited by the opportunity to lead this remarkable company," says Bogliolo. "Tiffany, with its legendary history, has always represented luxury, style, and an extraordinary standard of quality and excellence, and I look forward to working with the board and the rest of the Tiffany team to build on this foundation."