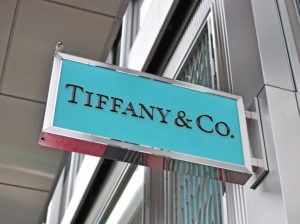 Tiffany & Co. is following up its successful second quarter with more strong financial results. In the third quarter of 2018, the company's worldwide net sales rose by four per cent to reach US$1 billion. Comparable store sales grew two per cent. Year-to-date results also improved, with worldwide net sales increasing 10 per cent to US$3.1 billion and comparable store sales growing by seven per cent.
Total net sales were also up for all regions both in the third quarter and year-to-date. The Americas saw the strongest growth for the quarter with an increase of five per cent, while the area's year-to-date sales rose seven per cent. Growth was also observed in the other three regions, namely:
Asia-Pacific (up four per cent for the quarter and 19 per cent year-to-date);
Japan (up two per cent for the quarter and 10 per cent year-to-date); and
Europe (up three per cent for the quarter and six per cent year-to-date).
Tiffany attributes the increases to local customers' higher spending, although it says the results were offset by lower spending on the part of foreign tourists.
"In the third quarter, our sales attributed to local customers continued to grow at a strong rate worldwide and were positive in every region, with particularly strong growth in mainland China," said Alessandro Bogliolo, the company's CEO. "Jewellery volumes also increased in the quarter and year-to-date. This resulted in mid-single-digit net sales growth in the quarter and even higher growth year-to-date, despite lower-than-expected spending in the third quarter attributed to Chinese tourists in the United States and Hong Kong and lower wholesale travel-retail sales in Korea."
Net earnings also fell by five per cent compared to a year ago, although they were positively affected by higher gross margins and lower effective tax rates. Bogliolo says all results are consistent with Tiffany's full-year outlook, adding that recent product launches and updated branding efforts have helped boost its appeal to customers.
"We believe we have substantial growth opportunities to pursue as a geographically diversified luxury brand and are not distracted by external factors, such as the negative effects of a strong U.S. dollar or fluctuations in tourist spending," he said. "Our teams are truly excited about the activities planned for the holiday season and are deeply committed to achieving the long-term growth potential of this legendary brand."