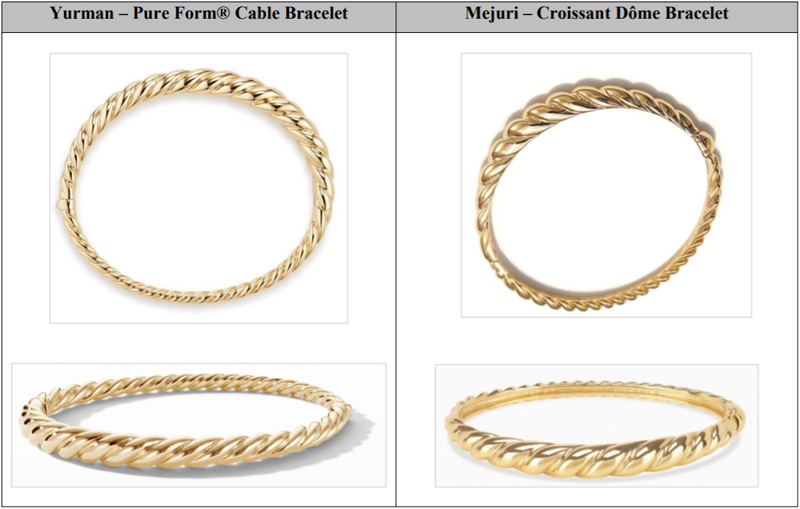 A lawsuit accusing Toronto-based jewellery company Mejuri of being a "serial copyist" has been launched by David Yurman.
Specifically, the complaint, which was filed in Southern District of New York federal court, alleges Mejuri's 'Croissant Dôme Cuff' bracelet are copies of Yurman's 'Pure Form' and 'Sculpted Cable' collections.
"The similarity between these two products is so striking that consumers … have been and will continue to be actually confused into thinking that the Mejuri product is related to Yurman."
The suit goes on to name other Mejuri pieces Yurman asserts to be similar in design to its own. The company also alleges Mejuri used similar marketing campaigns to advertise the products.  
A Mejuri spokesperson told JCK that Yurman's allegations "are categorically false."
"At Mejuri, we strive for a culture that lifts up creators, prioritizes transparency, and empowers people and our community to proudly invest in themselves," the company said.
To read the complaint, click here.