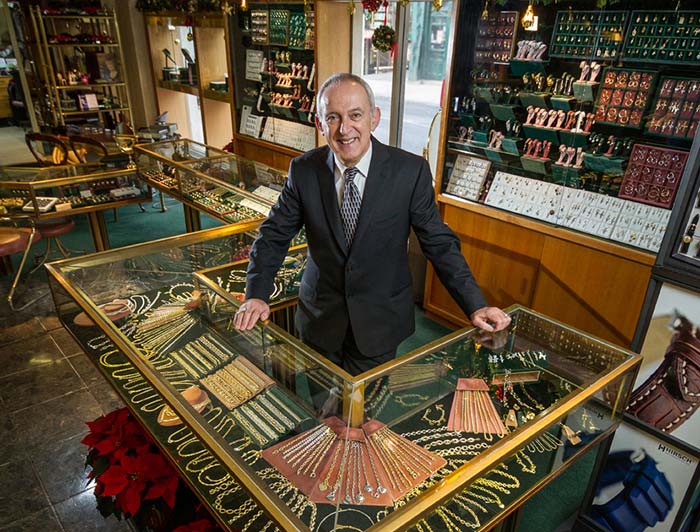 The changing landscape of Ontario's capital is taking a toll on local jewellers and forcing many to make difficult decisions.
Three weeks ago, Socrates Reppas was told he had until the end of the year to vacate the facility that has housed his business, Marquis Jewellers, for the past 46 years.
Located in Toronto's Yorkville neighbourhood, the store is within the Cumberland Terrace, a plaza that is slated for demolition to make way for condominiums.
Reppas—who has seven employees, most of whom have worked with him for more than 20 years—was informed of the area's redevelopment plans and his impending eviction last May, but was told at that time he would be able to stay in the location for another three years.
"I was thinking three years was okay, because I would be 72 at that time and ready to retire," Reppas says.
He started looking for someone to purchase his business, equipment, and inventory. At first, Reppas says, this was a promising option, but the fast-tracked building plans hurt the possibility.
"I'd talked to a couple people who were interested and we were about to begin negotiations, but now they've changed their minds because six months isn't enough time to prepare," he says.
Reppas considered moving his shop, but says this would carry financial and logistical challenges of its own.
"I'm looking at other locations, but all of the options are too expensive or just not suitable," he says. "I'd have to spend three or four hundred thousand dollars just to make a nice jewellery store and, at my age, I just don't have time to recover. If I was 55 or 60, I'd go for it with the expectation that I would work for another 20 years, but I don't have time to do that."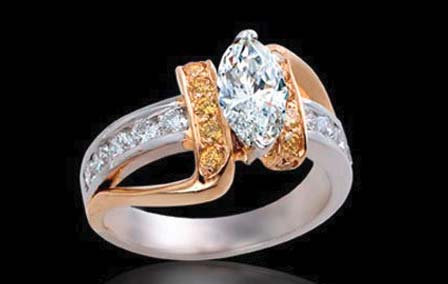 Now, unsure of what to do next, Reppas expects he will have to retire earlier than planned, closing Marquis and liquidating his inventory and equipment.
"The bottom line is I have to make a decision about what I'm going to do," he says. "I have a lot of merchandise to get rid of, and I'm trying to find somebody to purchase it. Right now, everything is up in the air. I'm trying to liquidate everything as much as I can."
A master goldsmith, Reppas has been recognized with more than a dozen national and international design accolades, including the Diamonds International Award in 1992.
Since learning of his impending closure, Reppas has received many calls of support from his regular clients, some of whom he has worked with for decades.
"A lot of my customers have heard what's happening," he says. "They've been calling me and everyone wants to help."
"There are a few options and anything can change, but, most likely, I'll just close down and retire," Reppas says. "It's the end of an era."