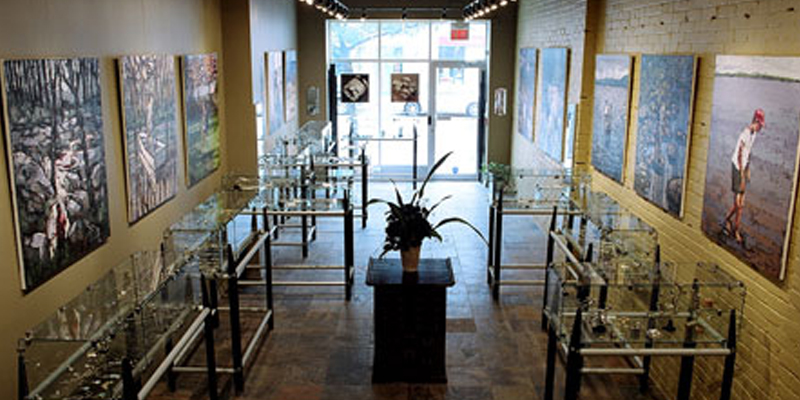 A staple in Toronto's artisan jewellery scene is closing its doors after a five-year run.
With rising costs and a slowing economy, Zilberschmuck Art-Jewellery owner Cheryl Fraser says it has become increasingly difficult to maintain the gallery.
"I feel very positive about it," says Fraser of her decision to close down the gallery, which showcases Canadian jewellery designers, as well as painters and photographers. "At first, [it] was awful to consider, as the gallery has been 'my baby' that I cared for these five years. [But] I believe we are going into a recession. I sell a luxury item that is not a 'need' but a 'want.' The end of the lease is not the end of Zilberschmuck."
Rather than a 'bricks and mortar' operation, the gallery is going online. Fraser says a new website is currently in the works.
The gallery's closing does not mean the end of Zilberschmuck's national competition.
Fraser says the fifth annual National Juried Exhibition of Canadian Fine Jewellery and Metalwork will be held as usual.
"It's amazing how much it has grown and how many people know about it," she says. "I really want it to continue to grow bigger and better. I think it is very important as a tool to get jewellers away from their routine work, making them design and create unique pieces so they can stretch themselves in their craft."
Each year, the contest focuses on interpretations of a word through jewellery design.
In 2009, submissions will centre on the word 'connection.' The exhibition will go on display at Shao Design, located in Toronto's Distillery District.