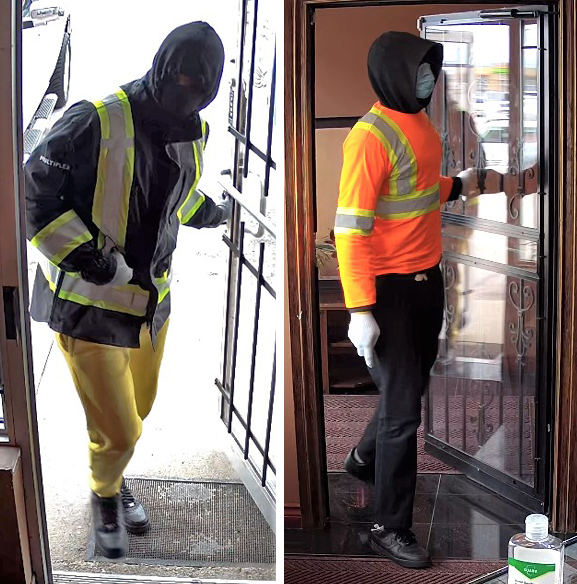 Surveillance video of a violent, daytime robbery that resulted in as much as $750,000 worth of jewellery stolen has been released by Toronto Police Services.
The incident, which took place last May in the city's Rexdale neighbourhood, saw four men donning masks and construction vests enter a jewellery store. Once inside, one of the men allegedly pointed a handgun at the shop's employees and demanded cash and jewellery.
Released surveillance footage shows the suspects grabbing display cases of jewellery and packing them in bags.
The men eventually fled the scene in a stolen vehicle with a large quantity of jewellery, valued at $750,000, CTV News reports.
Following an investigation, Toronto Police have identified and arrested one man believed to be involved. Three additional suspects remain unidentified.
Images of the suspects from the surveillance video have been published in an effort to identify them.
See the surveillance footage below, courtesy Toronto Police Services.
Anyone with information related to the investigation is asked to contact police at 416-808-7350.