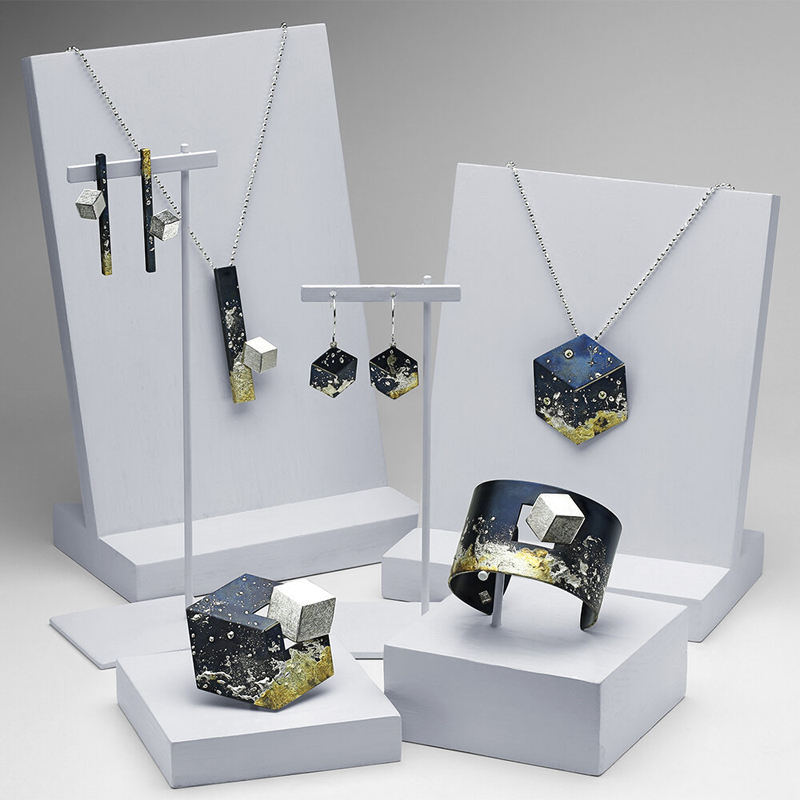 A Canadian designer is among the finalists for this year's Saul Bell Design Award competition.
Celebrating its 20th year, the international awards program, organized by Rio Grande, recognizes artists and students who challenge traditional perceptions of jewellery design, creating pieces that are both beautiful and technically impeccable.
Deborah Vivas of Toronto is one of 40 finalists, hailing from seven countries worldwide, selected from hundreds of entries.
"I am super excited and honoured to be one of the finalists in such a prestigious competition, and it feels extra special because it's the Saul Bell Awards' 20th anniversary," Vivas tells Jewellery Business. "I'm proud to be representing Canada among a group of amazing, talented jewellers from around the world."
Vivas, co-founder of Vivasmith, is a finalist in the jewellery collection category for her work, 'Meeting Series.'
"'Meeting Series' is one of my favourite series," she says. "It is inspired by the connection between people and how they evolve and grow with each other's experiences. To meet a person may seem random at times; but, in fact, it's often a culmination of an inevitably linked chain of events."
The pieces in the collection are made of mild steel, fused with 24-karat gold and 999 silver. Each item, Vivas explains, consists of a unique pattern and texture, so no two are alike.
"The patterns are reminiscent of surging ocean waves or swirling cosmos and they are accentuated with a dark blue flame patina," she says. "Each piece is complemented by a sterling silver or fine silver cube, and others with gemstones.
Other Saul Bell Design Award categories include:
gold/platinum;
silver/Argentium;
enamel;
hollowware/art objects; and
alternative metals/materials.
Two 'emerging artist' awards will also be distributed, recognizing a designer 18 years old or younger (high school) and 22 years old or younger (college).
Winners will be announced at an awards dinner on May 17 in Albuquerque, N.M.
To see a complete list of finalists, click here.