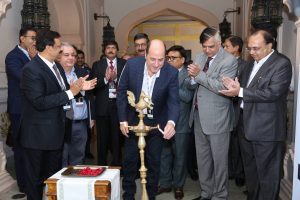 The 'Pink City' of Jaipur, India, hosted the 17th edition of the International Colored Gemstone Association's (ICA's) biennial Congress from October 21 to 24. This was the second time the country has hosted the Congress since 2003. Some 275 participants from 25 countries, including 100 attendees from India, joined the event. Speakers included gemmologists, miners, cutters, jewellery designers, business experts, and authorities on ethics, sustainability, and transparency.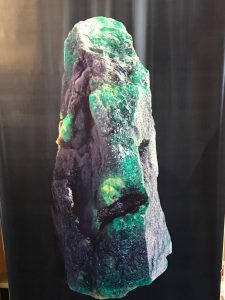 "Jaipur is one of the most important gems and jewellery-exporting cities in the world, and it has been our honour and privilege to host the ICA Congress here," said Rajiv Jain, chair of the Jaipur ICA Congress.
Gem and Jewellery Export Promotion Council (GJEPC) chair, Praveen Shankar Pandya, indicated in the welcoming address GJEPC is ready to support generic marketing of coloured gemstones. He also touched on the various laws affecting gem trading in India, such as the GST tax and demonetization, stressing the need for local dealers to be compliant and transparent in adopting these new rules.
Transparency, traceability, and disclosure—along with corporate social responsibility (CSR) and sustainability—were the main themes evoked by speakers at the Congress. Other important points included:
how technology can help in finding new customers;
the importance of doing business in an ethical manner;
future development using e-commerce;
how social media can help in connecting manufacturers and traders to consumers; and
the importance of creating a story around gems and jewellery.
For more information on ICA and the Congress, visit gemstone.org.