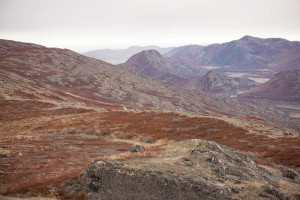 Mining has commenced at True North Gems' Aappaluttoq ruby and pink sapphire deposit in southwest Greenland.
"On behalf of True North Gems, True North Gems Greenland A/S, and all our working partners, it is my great pleasure to announce we have broken ground at Aappaluttoq," said Nicholas Houghton, the company's president and CEO. "During a very tough period for the mining industry with many financial challenges, it is deeply gratifying to see everyone's hard work materialize and for True North's shareholders to see mining start."
LNS Greenland, a joint venture partner in the Aappaluttoq Mine, has been contracted as the mine operator. Its Norwegian- and Greenlandic-based technical team has submitted mining extraction plans to the boards of True North and True North Gems Greenland A/S, and attained approval for pit operations to begin.
"This is a historic day for the revived mining industry in Greenland," said Bent Olsvig Jensen, managing director of True North Gems Greenland A/S. "Being one of the first companies to progress through the new permitting system and to reach a positive outcome is a testament to all involved. We now look forward to fully commissioning the newest mine in Greenland, which will be one of the most advanced coloured gemstone mines in the world."
True North Gems is headquartered in Vancouver.