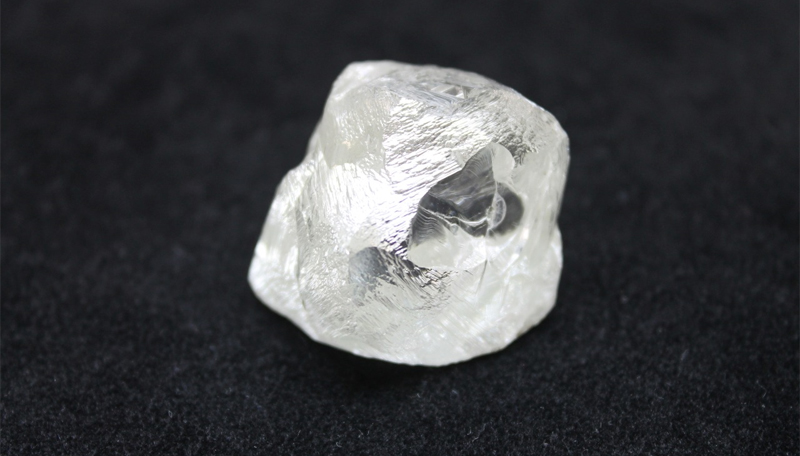 Some might say Alrosa experienced a bit of Christmas magic at its Botuobinskaya kimberlite pipe in Yakutia.
In the wee hours of Dec. 25, the Russian mining company unearthed a 190.77-carat octahedral rough diamond from the site. The stone, which Alsrosa officials say seems to have high-quality characteristics, is estimated at about two billion years.
"To find such a large and high-quality diamond just around the end of the year is a sign," says the company's deputy CEO, Evgeny Agureev.
"Surely, such findings are very remarkable."
The stone will be sent to the United Selling Organization of Alrosa for a detailed evaluation.