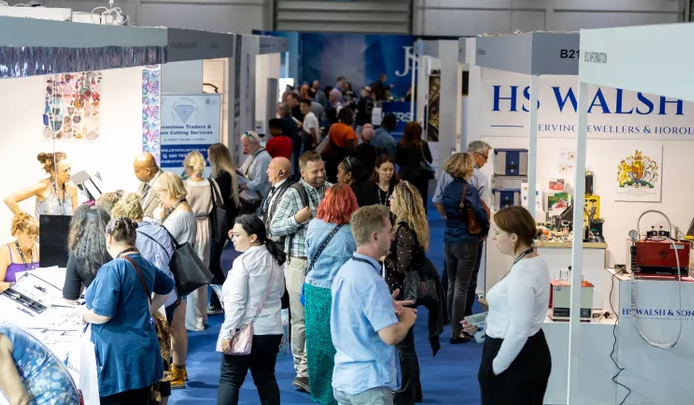 Thousands of jewellery professionals are set to gather in the United Kingdom this fall for the Jewellery Show 2023 at ExCel London.
Organized by CloserStill Media, the event hosts more than 100 national and international suppliers, showcasing their latest fine luxury, silver, contemporary jewellery, and retail/tech solutions. Jewellery retailers, buyers, manufacturers, and designers are invited to check out offerings of fine jewellery, loose precious stones, watches, and retail solutions.
Even highlights include:
The Jewellery Show Runway (a live fashion catwalk)
A seminar program, featuring talks on the latest trends, technology, collections, and trade best practices
An exhibition section, showcasing the work of up-and-coming designers
'The Podium,' which will alternate displaying fresh new designs throughout the show
A 'Bullion Bar' where visitors can grab a complimentary drink and network
"The next edition of the show is growing significantly and is set to be bigger and better than ever, with a lot to look forward to," says event director, Lennox Addo. "The team is dedicated to securing new suppliers and fresh designs that will certainly allow retailers to intrigue their customers with something new."
The show, which will take place Sept. 20 to 21, is free to attend for all trade professionals. To register, click here.