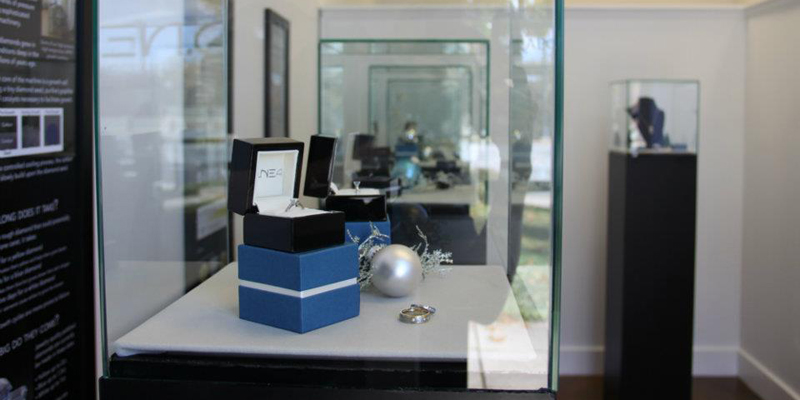 An online retailer of synthetic diamonds has now opened a brick-and-mortar store.
D.NEA—which is located in Greenville, S.C.—is billing itself as the world's first synthetic diamond jewellery store. Chief executive officer (CEO) Eric Franklin says he made the move to offer customers the opportunity to see the lab-grown diamonds up close.
"Customers can now see the full variety and availability of lab-created diamonds with their own eyes," he said. "Plus, it is a great place to learn about lab-grown diamonds if you are not familiar with them."
D.NEA offers fancy blue diamonds up to 1.50-carats, synthetic white stones up to one carat, and fancy yellows up to two carats.
Earlier this year, synthetic diamond producer Gemesis had announced it was going to mass-produce colourless man-made diamonds directly to consumers. So far, none have appeared on the market.