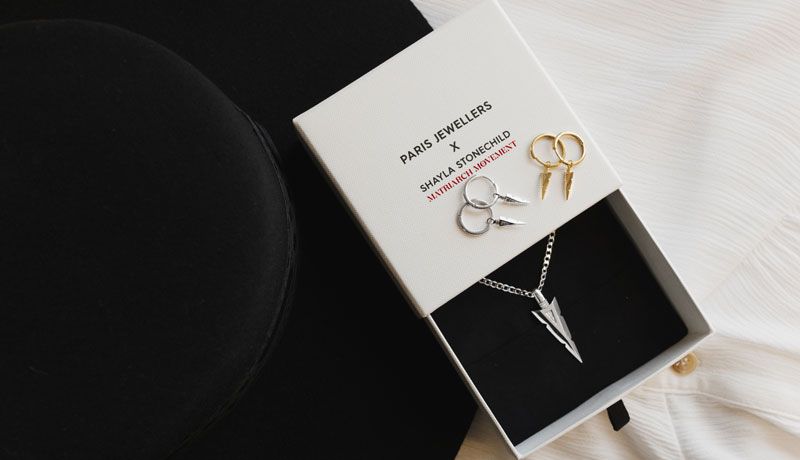 An Edmonton-based jewellery company is set to release a new collection, with 100 per cent of the proceeds supporting the voices of Indigenous women.
Paris Jewellers has collaborated with Shayla Stonechild, founder of the Matriarch Movement, on two signature pieces. All proceeds from the collection will be donated to the non-profit organization, which works to 'amplify Indigenous women's voices through story, meditation, movement, and medicine.'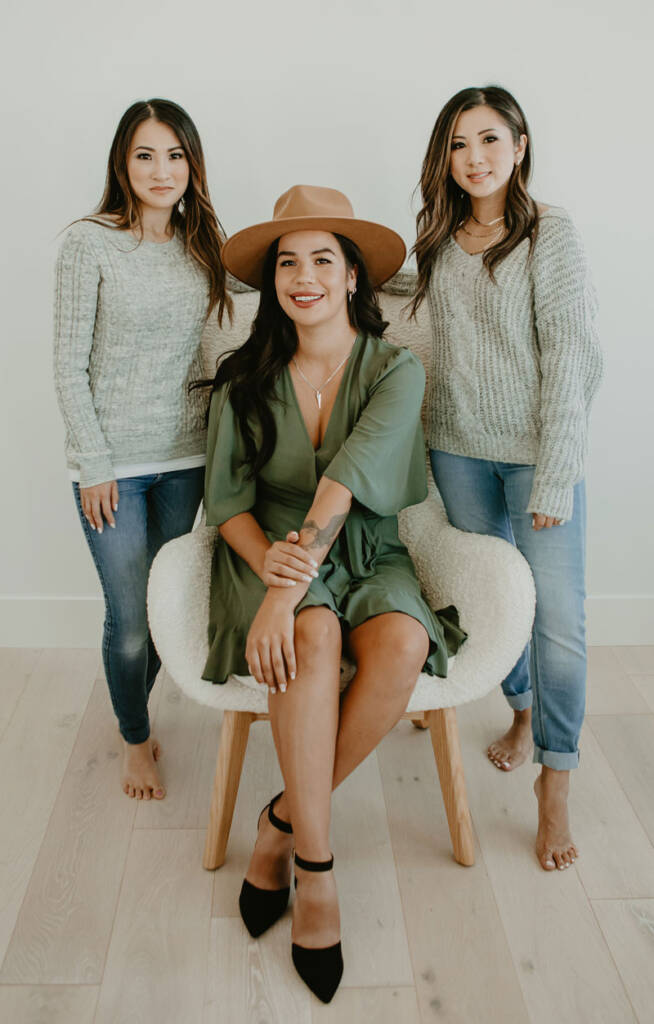 The collection consists of a sterling silver necklace and a pair of earrings, available in both sterling silver and 10-karat solid yellow gold-plated sterling silver. All pieces feature an arrowhead pendant (removable on the earrings to create a classic hoop) with ethically sourced diamonds.
The pendant is a tribute to Stonechild's lineage, as her late grandfather, Ray Oulette, found an arrowhead (a symbol of protection, strength, and vision) in the backyard of her childhood home.
The collaboration marks the second limited-edition collection from Paris Jewellers and Stonechild. The first launch raised more than $31,500, with 100 per cent of the net proceeds donated to Matriarch Movement.
"Tansi, hello! I am so excited to launch my second collection with Paris Jewellers," Stonechild says. "We created two earring sets and a silver necklace that is designed for women, men, non-binary, and two-spirited relatives in mind. It invokes a masculine feel with a feminine touch, since it is through the balance and the integration of the sacred masculine and feminine energies within ourselves where we can begin to lead a holistic and healthy life."
"Myself and my sister, Trang, immigrated to Canada as young children, unable to speak English," adds Paris Jewellers' co-owner, Chau Lui. "We believe through sharing our stories, we can reflect on our past, make changes in our present, and create the future we desire for generations to come. Shayla's bravery in showing up authentically as herself and sharing her story has inspired many, including us, to be brave in sharing our stories."
The collection launches Nov. 16. For more, click here.