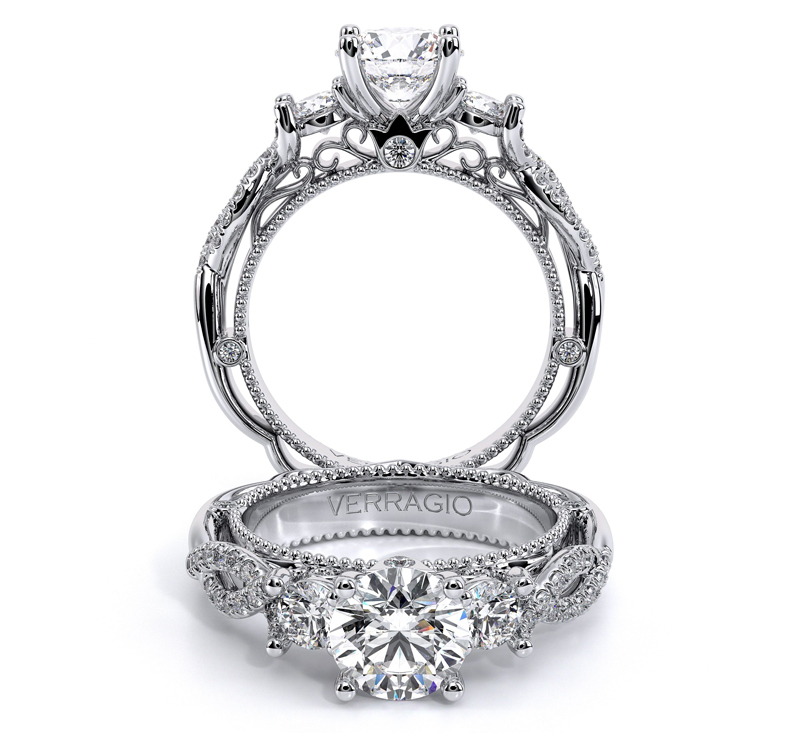 A lawsuit accusing Walmart and its supplier, K&M Associates, of lifting the design of a Verragio engagement ring has been settled via mediation.
The New York City-based designer first filed the suit in 2018, alleging the retailer and K&M Associates infringed upon its copyrighted engagement ring via the manufacturing and selling a Verragio replica at Walmart stores. The ring in question, AFN-5013R-4 (from Verragio's Venetian Collection), received its federal copyright registration in 2010.
The parties ultimately reached a conclusion in mediation on the eve of the court trial, with K&M Associates agreeing to pay an undisclosed amount to Verragio on behalf of itself and Walmart, acknowledging the validity of Verragio's copyright registration, and agreeing to stop manufacturing and selling the accused ring at Walmart and other stores.
Verragio says it is satisfied with the outcome.
"After an unwavering legal battle, we are pleased to know our persistence has paid off," says the company's founder and CEO, Barry Verragio. "We will do everything in our power to protect our intellectual property."
"While it's flattering to know our popular design was coveted enough for imitation, we will go to great lengths to defend and safeguard the value of our creations and our brand integrity by eliminating all unauthorized replications of our jewellery from the marketplace to ensure our clients can be proud to wear one of our designs and also confident we will ensure the value of what will sure to become family heirlooms for future generations," he adds.