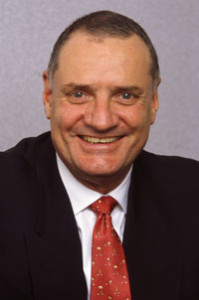 The World Federation of Diamond Bourses (WFDB) is on the offensive after documents published on WikiLeaks accuse its vice-president of trading in Marange rough.
 
The accusation is based on a cable sent in November 2008 by James McGee, U.S. ambassador to Zimbabwe, in which Andrew Cranswick, chief executive officer (CEO) of African Consolidated Resources (ACR), alleges Ernest Blom traded diamonds from the controversial diamond fields. ACR had its claim on Marange seized by the government-controlled Minerals Marketing Corporation of Zimbabwe (MMCZ). Since then, Cranswick has been fighting to get it back.
WFDB president Avi Paz moved to clarify the accusations.
"Naturally, upon receiving these very disturbing allegations, I immediately contacted Mr. Blom, and asked him to react," Paz said. "Mr. Blom completely denied the accusations, saying it was 'unsubstantiated hearsay.'"
In a letter to Paz, Blom also denied the cable's allegations.
"I categorically deny any illegal trading or [that I] boasted about it as Cranswick allegedly said in the dispatch," he wrote. "I had never travelled to Harare before I went up there as part of the Kimberley Process review mission in 2007. I have only ever met Cranswick twice in my life. The last time [was] more than a year ago when he tried to elicit my assistance to get his mine back, which I declined."
"It is clear this dispatch [published by WikiLeaks] is unsubstantiated hearsay and I reserve my right to take legal action against any person or establishment that brings my name into disrepute."
The WikiLeaks document can be found at http://213.251.145.96/cable/2008/11/08HARARE1016.html.