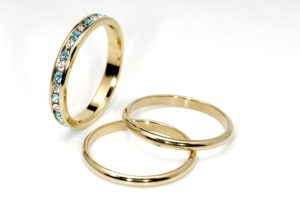 Based on current trends, gold prices stand to increase in 2019, reports the World Gold Council (WGC).
The council assessed the gold market in its latest report, Outlook 2019: Economic trends and their impact on gold. It identifies factors such as tax cuts and a strengthening dollar in the United States, as well as economic reforms in countries such as India and China, as having a major impact on the precious metal's short- and long-term outlook.
In the short term, the council says gold prices are affected by economic shifts, the strength of the dollar, and perceived risk. Its appeal as a hedge makes it likely to become more popular in unstable market conditions.
In the long term, WGC indicates gold price depends on broader considerations, such as its prevalence in the technological market and its traditional use as an "asset of last resort."
The report also touches on the future of gold jewellery, which the council says depends largely on market sentiment. A positive market environment will likely result in a stronger gold jewellery trade, while uncertainty will generate only a slight improvement.
To read the report in full, click here.