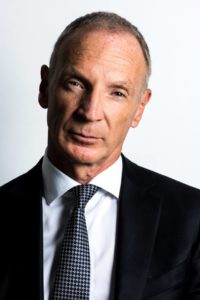 A new leader will take the helm of the World Gold Council (WGC) beginning in 2019. David Tait, a veteran of the financial services industry, has been named incoming CEO, succeeding the 10-year run of Aram Shishmanian.
"I would like to thank Aram Shishmanian for the leadership role he has played over the last decade," said David Harquail, the council's chair. "As CEO, he has transformed the World Gold Council into a truly influential organization that has helped to stimulate and sustain the demand for gold globally. I am looking forward to working with David Tait to continue this important work."
An independent member of the Bank of England's Fixed Income, Currencies, and Commodities (FICC) Market Standards Board, Tait joins WGC from a position as global head of fixed-income products at Credit Suisse. His career has also included senior trading and asset management roles at UBS Investment Bank, Bluecrest Capital Management, Peloton Partners, and Citadel Europe.
Tait's experience further includes philanthropic work, as he has supported the National Society for the Prevention of Cruelty to Children (NSPCC) by climbing Mount Everest on five occasions. This work has earned him recognition from the Queen of England.
A transitionary period will commence on January 7 with Tait serving as CEO designate. He will step into the full role on February 25.
"This is a pivotal role for the gold industry and one I am truly excited to take on. Global markets have undergone immense change over recent years and the case for investing in gold is as relevant today as it was for investors a century ago," Tait said. "I look forward to working closely with the members of the World Gold Council as we develop what is next for gold in these increasingly uncertain times."