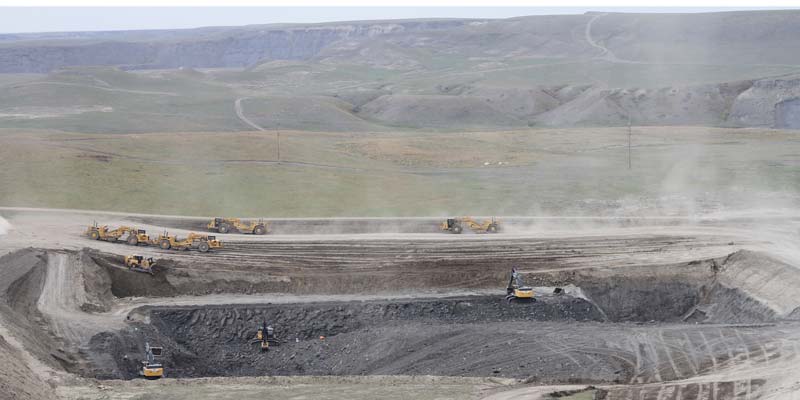 Korite, the world's largest producer of gem-grade ammolite, has expanded its mining operations to increase production. The opening of this additional land in southern Alberta will allow the company to meet demand for this uniquely Canadian stone and will create opportunities in the province's challenging job market
"To keep pace with the growing popularity of the gemstone and our incredible sales growth, we are excited to announce our expansion plans are now in motion," said Korite president, Jay Maull. The company plans to open an additional 3.2 hectares (eight acres) of ammolite-rich land over the next year. Korite anticipates production will increase, from the current six million carats annually, to eight million carats in 2017. Since opening in 2003, Korite's SM4 mine has produced a total of 42 million carats of ammolite.
Korite operates one of the largest mines of its kind in the world. With this expansion, Korite intends to maintain their high environmental standards, working closely with provincial environmental officials to ensure the land is restored to its natural state.