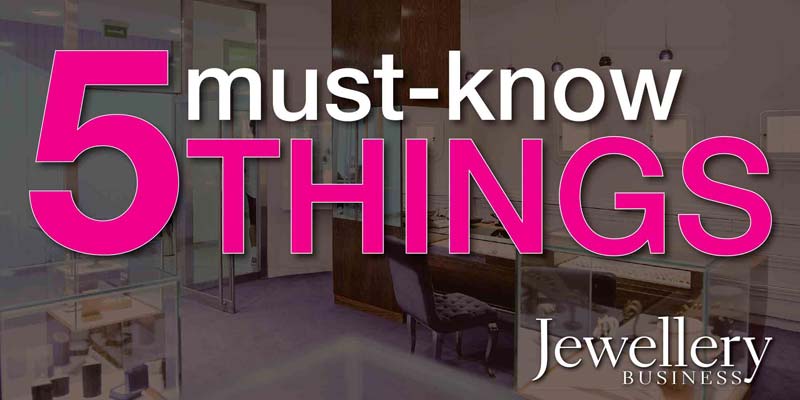 Here's a quick update on what's happening in the world of jewellery.
1. De Beers Consolidated Mines is hanging a 'for sale' sign on its Kimberley Mines Tailings Operation.
2. If you know someone who's made outstanding contributions to the Canadian jewellery industry, cast your vote for CJA Chairman's Award the Erol Paylan Memorial Award here.
3. Are you headed to the Vegas shows? Here are some tips to get you through the weekend.
4. Read what one young jewellery entrepreneur—Brittany Hopkins of Toronto's Anice Jewellery—has learned since opening her business three years ago.
5. It's not easy being the Queen. Here's a closer look at the 83-year-old monarch's crown and its 317-carat diamond.