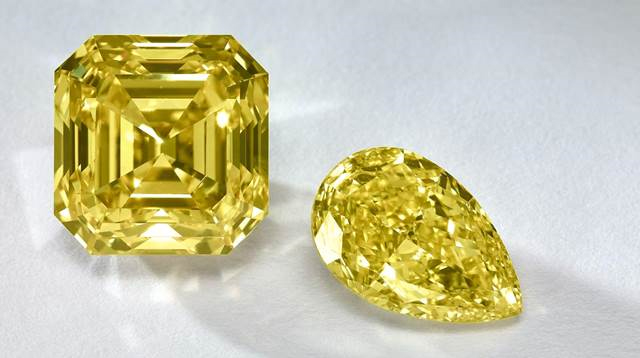 The price of blue, pink, and yellow diamonds continued to rise during the third quarter, according to the latest Fancy Color Diamond Index (FCDI) from the Fancy Color Research Foundation (FCRF).
The index, which is based on pricing details collected for blue, pink, and yellow diamonds traded in Hong Kong, New York, and Tel Aviv, reveals a 1.0 per cent increase overall this past quarter, with yellow fancy colour prices showing the highest increase (1.4 per cent), followed by pinks (0.9 per cent) and blues (0.6 per cent). This climb was in contrast to white diamonds, which declined by 6.7 per cent in this same period, FCRF reports.
Overall, in the last 12 months, the yellow segment in all diamond sizes and saturations rose by 3.4 per cent on average, while pinks rose by 3.7 per cent and blues by 1.8 per cent.
"The index results reflect price changes in cushion-shaped diamonds with average visual characteristics," says FCRF board member, Eden Rachminov. "From what I have seen, the price of stones with high-quality visual properties and shapes that are in high demand has increased even higher than what is reflected in the graphs."
For more, click here.