By David Sexton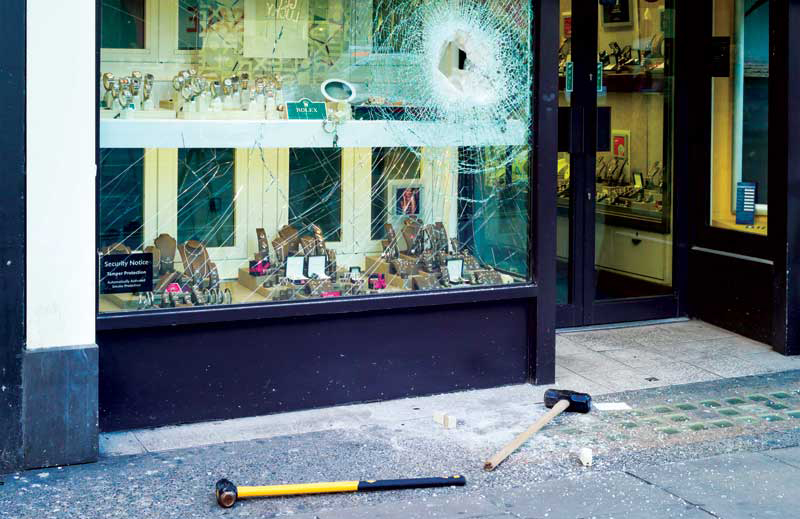 Most jewellers know their business attracts the attention and focus of criminals who feel the gains from robbing a shop far outweigh the risk of getting caught.
Indeed, it is a fact of life for professionals working in the jewellery industry that they may be targetted by criminals; the real security challenge is how to determine the effective level of protection needed when considering their shop's location, the nature of their business, their level of inventory, and other unique circumstances.
Even the best-integrated and most expensive burglar alarm systems do not stop break-and-enter attacks on jewellery stores if there is not a reliable, timely, and consistent agency response or intervention generated by the alarm system. If the security team does not show up to disrupt an in-progress break-and-enter attack, the resulting damage and loss to the store will be much more significant than if the crime was effectively interrupted.
Ironically, while the reliable and timely response to alarm system notifications that are triggered when a burglar alarm is 'armed' is critical in minimizing the damage of a break-and-enter attack. This response can also be the most unpredictable and inconsistent element of any burglar alarm system.
As such, the true efficacy of any burglar alarm system lies in the reliable, timely, and consistent response the system generates (sometimes referred to as 'the alarm system service'). Therefore, when we talk about effective burglar alarm protection, we are in fact referring to system equipment, installation, and service.
Safety with certification
Underwriters Laboratories Canada (ULC) offers several fire and security alarm certificate programs (ULC certificate program), which incorporate ULC standards, as well as nationally recognized codes for both equipment and service. This service involves not only the testing of burglar alarm products, but also the proper installation, service, and maintenance of burglar alarm systems.
ULC's certificate programs are generally recognized as evidence a burglar alarm's equipment, installation, service, and maintenance meet (or, often, surpass) the minimum performance-based standards of an effective and operational burglar alarm system. What's more, these programs recognize the quality of the installed system, along with that of its monitoring.
Further, these certificates provide the alarm subscriber (i.e. the jeweller or business owner) with assurance the system is covered by a service and maintenance contract, which is an indispensable factor in the reliable operation of any burglar alarm system.
Socially-responsible jewellers appreciate that the proper maintenance and service of a burglar alarm system can help reduce the occurrence of a false dispatch. Under the maintenance contract, the alarm system company (ASC) is also required to repair the certified system in a timely manner and inspect it annually.
ULC certificate programs can only be issued by a ULC-listed ASC. To qualify as such under ULC certificate programs, an ASC is investigated by ULC to determine whether or not it meets specific requirements in regards to:
the quality of equipment;
wire quality;
installation techniques;
service;
regular inspections; and
monitoring services.
Only ASCs that meet these standards for excellence are listed by ULC and can be found on the ULC website.
Once listed, an ASC is subject to ULC's compliance assessment follow-up service. ULC field auditors conduct random counterchecks of certificated alarm installations of each ULC-listed ASC. These ongoing inspections ensure the integrity of the certificate program, which is an important component for jewellers who depend on an effective burglar alarm for protection, and are also why insurance companies favour ULC certificate programs.
Line security
Line security minimizes the risk of a burglar alarm defeat and/or compromise of the alarm communication path(s) between the jeweller's protected property and the ULC-listed signal receiving centre (SRC). As such, this type of security is a 'must' for all jewellery operations.
Line security is, essentially, a method of supervising (monitoring) the aforementioned alarm communication path(s) with the purpose of detecting any attempts to compromise these path(s).
Line security can be:
standard and encrypted;
active (A-1, A-2, A-3, A-4); or
passive (P-1, P-2. P-3, P-4).
Standard and encrypted
This refers to methods of supervising the alarm communication path(s) used to transmit alarm communication signals between the ULC-listed SRC and the protected property.
Encryption is the most effective way to achieve data security, as it translates data into a code that can only be read by those with access to a secret key and/or password. Encrypted line security provides a higher level of line security as compared to standard line security.
Active communication
This is a method of alarm communication that continuously supervises the integrity of the alarm communication path(s) to immediately identify any fault or failure that might negatively impact the alarm signal transmission or reception. Should a fault or failure be detected, the ULC-listed SRC operator initiates the appropriate response protocol.
All active communication path(s) maintain a minimum check-in rate during the period the certificated burglar alarm is 'armed' once every 180 seconds; A-1, A-2, A-3, and A-4 are all active communication paths with progressive levels of protection. It is recommended jewellery operations employ, at minimum, A-3 line security.
All active communication path(s) have the capability to provide encrypted line security, but they must be correctly programmed to do so. The ULC-listed ASC issuing the ULC certificate must indicate whether encrypted line security is in operation. This is verified by ULC when the certificate is processed.
Passive communication
During the period when a system is set to 'armed,' passive communication requires a minimum check-rate of once every 24 hours, which does not comply with ULC requirements for line security.
Final considerations
Given the number of break-and-enters that have occurred at jewellery operations across Canada since January 2019, it's important for every jeweller to review the efficacy of their burglar alarm system protection, as well as fully appreciate their burglar alarm system and the response protocols initiated when an alarm system notification is triggered.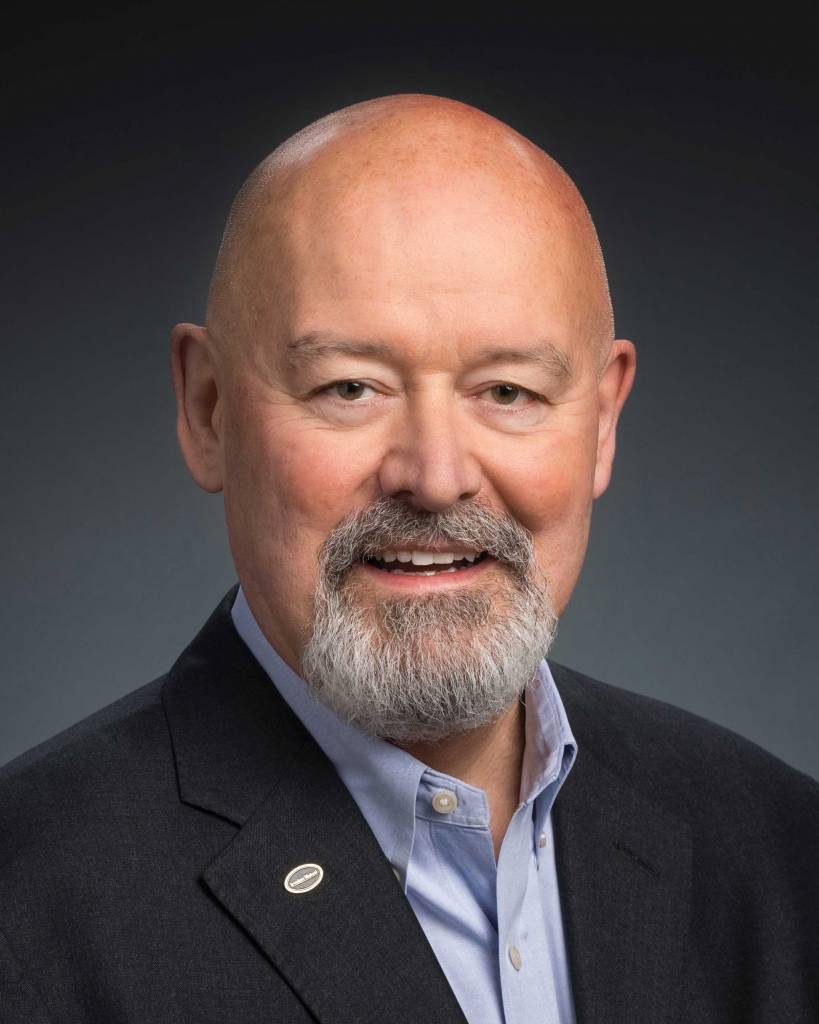 David J. Sexton, CPCU, is the outgoing vice-president of loss prevention consulting at Jewelers Mutual Insurance Group in the United States. A graduate of the University of Wisconsin, Sexton serves on the Underwriters Laboratories (UL) Security Systems Council, where he is a corporate member of the insurance category. He also sits on the board of directors for Jewellers Vigilance Canada (JVC) and worked on the Central Station Alarm Association's (CSAA's) Insurance Liaison Committee, which assisted in the development of the UL burglar alarm modular certificate program and revised UL standard. Comments and questions can be sent to lossprevention@jminsure.com.
For resources regarding safety and security when carrying or working with jewellery, visit JewelersMutual.com. Jewelers Mutual Insurance Group is the only company specializing exclusively in jewellery insurance in Canada and the United States. It is licensed in Canada and all 50 states.