By Jewelers Mutual Group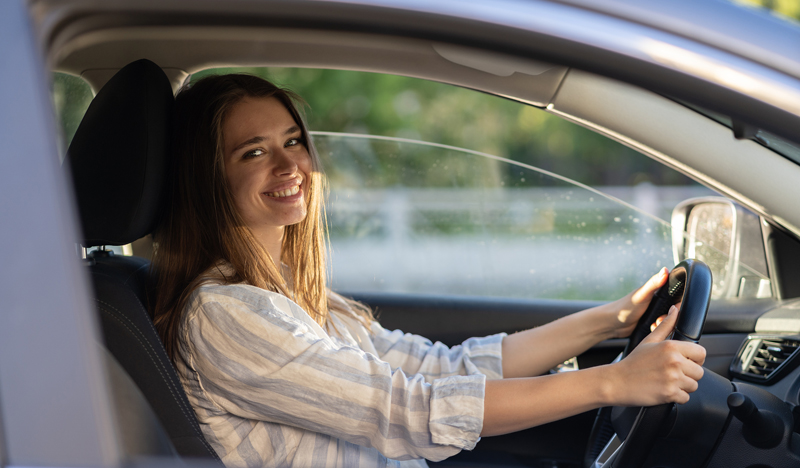 The way jewellers conduct business is changing. We have seen significant transformation in the past two years; beyond brick-and-mortar sales and trade show events, many professionals are finding other lucrative ways to buy and sell their pieces. Private showings are among these alternative tactics. These events may involve one party renting a hotel suite or other reservable space and sending invites to prospective buyers.
Even before COVID-related measures shook this industry, many studio jewellers had been known to participate in these private showings (or trunk shows) annually, sometimes hosting them in conjunction with larger, well-known events. Due to their more personal nature, these meetings offer many advantages. Instead of competing for attention at a trade show booth, customers can inspect jewellery and chat with the maker while eating hors d'oeuvres and sipping beverages.
While these private shows allow jewellers to pivot their business strategy to facilitate meaningful connections with clients, those who are selling must remain vigilant to protect themselves and keep their inventory secure.
A different animal
When travelling with a sizable amount of inventory, you are without the typical safeguards you may be used to in your store. There is no ultra-durable safe or vault to store merchandise, no video surveillance system to keep an eye on suspicious activity, and no alarm to alert you of danger. What is most troubling, however, is you are in a completely different location and may not be as aware of your surroundings.
Criminals are aware of all these factors. They see this lack of security as the perfect opportunity to strike—especially when you are travelling by car. Recognizing countermeasures to the potential dangers presented via unattended vehicles, parking lots, and driving can greatly improve your safety when on the road.
Before heading out, here are some tips to keep you and your inventory safe and secure while travelling to and arriving at private shows.
Do your research
Requiring and checking references, asking to see identification, and reading reviews online are simple, but critical steps to help ensure you can trust a prospective buyer/seller. Additionally, there are many digital services and resources available to provide extra assurance. Zing platform's Diamond Marketplace, for example, offers free and transparent access to inventory from suppliers around the globe and can connect you with trusted, verified sellers.
Check your coverage
While you should know the basics of what is protected under your insurance policy, there may be questions about what, exactly, is covered when it comes to 'buying scams.' When travelling—and in general—it is crucial to know exactly what your insurance covers and what it does not so you can react quickly and take the needed action to protect your business should you fall victim to a gem- or jewellery-buying scam.
Make sure you are working with an agent who is an expert in Jewelers Block coverage policies (these typically protect against physical loss or damage to precious and semi-precious stones, jewels, jewellery, precious metals, and other materials). These insurance specialists will make sure your business has enough coverage to protect your inventory along with your business's personal property.
Plan your route
Before even getting in your vehicle, you should have your route planned. Share this with your family or business partners as added assurance. You should also, however, consistently vary your route to ensure you do not develop predictable patterns.
Your plans should remain confidential and close-knit. The likelihood of your route and scheduling falling into the wrong hands is higher with each additional person who knows about it.
Inspect your vehicle
Before driving, inspect your car for obvious signs of tampering. Criminals will puncture tires, cut radiator hoses, and attempt to cause other mechanical issues to slow you down so they can commit a robbery as you examine a breakdown in the middle of your route.
When you are driving, assume you are being followed. If you suspect you might be a target, practice evasive driving techniques, such as:
● Driving slowly.
● Changing lanes frequently.
● Cruising around the area before stopping to see if any other vehicles follow your abnormal route or if you notice suspicious activity nearby.
Vigilance is key
While jewellers should always be on high alert when travelling with valuable items, there are several common—and potentially unsafe—situations that often arise when on the road. Use the following tips to help protect yourself and your inventory in these unique scenarios.
Unattended vehicles
When travelling, always stay with your inventory. Filling up with gas? Pay at the pump. Getting something to eat? Use the drive-thru.
While these may seem like micro-trips where your absence from your vehicle is less than a minute, this is more than enough time for your goods to be stolen. A car alarm can be a useful deterrent, but it does not actually stop criminal actions. Indeed, this might limit the time criminals have to escape before being noticed, but if these perpetrators are determined to take your merchandise, a car alarm is only a small roadblock.
This also means, of course, you should take your line inside with you when and if you are staying overnight.
Parking lots
Parking lots can be the busiest, most distracting places on earth—or, conversely, the most isolated. Unfortunately, both of these situations are dangerous for jewellers.
In densely populated areas, thieves will generally work in groups whereby one keeps a lookout, another attempts to distract you, and a third party is responsible for nabbing your line. The ploy can be as simple as asking for directions or bumping into you and apologizing—and, if your merchandise is outside your vehicle, all it takes is a few seconds of distraction for it to disappear.
If you are in a less crowded area, it may be wise to take the following precautions:
● Avoid multi-level garages, as they allow too many hiding places for criminals.
Before getting out of your vehicle, examine the parking lot for any suspicious activity.
Prior to returning to your vehicle, exchange phone numbers with the person you were just visiting and ask them to watch as you safely return to your vehicle with your merchandise. If you are ambushed or followed, they can immediately call the police.
Arriving at your destination
Once you arrive safely, you will want to make smart, safe, and secure diamond and gemstone purchases for your inventory. Staying vigilant and knowing how to lower your chances of vulnerability to scammers is the best way to protect yourself, your business, and the customer relationships you have worked so hard to build.
For resources regarding safety and security when carrying or working with jewellery, visit JewelersMutual.com. For more information on reliable burglar alarm systems, subscribe to the Jewelers Mutual Clarity blog at jewelersmutual.com/clarity-blog. Jewelers Mutual Insurance Group is the only company specializing exclusively in jewellery insurance in Canada and the United States. It is licensed in Canada and all 50 states.