As part of our exclusive coverage of the group's 100th anniverary, Canadian Jewellers Association (CJA) chairs past and present weigh in on the industry's top issues.
Yakup Tecimer, Tecimer Jewellery—CJA chair, 2013–2014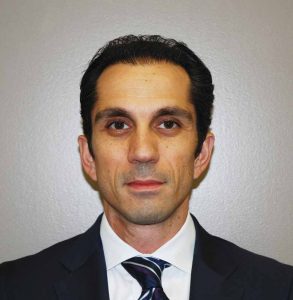 I believe one of the primary issues facing our industry today is the changing retail environment—specifically, the growth of online retailing. Increasing global online sales, strong competition, and diminishing profit margins make for a challenging economic environment for retail jewellers, and in turn affect wholesalers and manufacturers alike. CJA has and will continue to respond to these challenges by developing online strategies and improving search engine optimization (SEO) to direct more traffic toward its members. The association also works to educate and inform members regarding new innovations and trends that will help them compete and be successful in this ever-changing online global marketplace.
Geoffrey Beattie, Barclay's Fine Jewellers—CJA chair, 2014–2015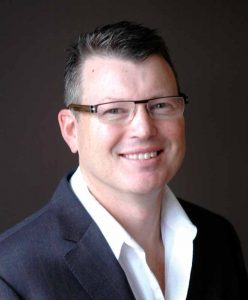 There are difficulties on many fronts—such as the strengthening of online retail and the fact the jewellery sector is shrinking—and there probably always will be. It is important for our industry to have an association the government can go to when requiring insight into matters like Financial Transactions and Reports Analysis Centre of Canada (FINTRAC), and it is also critical the jewellery community has a voice when approached by the media on issues like manmade diamonds. Belonging to CJA and abiding by its code of conduct adds credibility to a store as well, and there is the benefit of referring business to our members through the CJA website.
Tanya Parrish, Boyd Marketing & Strategic Planning—CJA chair, 2015–2016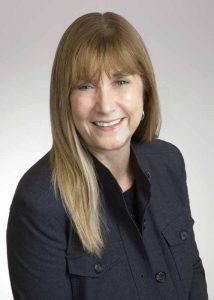 The biggest challenge for the Canadian jewellery and watch industry is the ability of each business to meaningfully employ current technologies while maintaining and improving customer relationships and service. Delivery of the ultimate customer experience requires continual updating of the tools and techniques employed to communicate with clients and satisfy their unique sets of requirements on every occasion. Beyond friendly, personal, accurate, and accessible information and support, security of information is critical. CJA must continue to assist its members to be aware of new trends in the business world that impact customer expectations and requirements, as well as help them source these tools for their own businesses with preferred access and rates so they can stay connected with their customers in the most meaningful, efficient, and secure ways possible. Staying in touch with all the significant business players and supporters of the jewellery and watch industry is most important, as it allows CJA to connect businesses to one another and create synergies for each member that could not be realized independently.
Darren Dubrovsky, Empress Jewellery—CJA chair, 2016–2017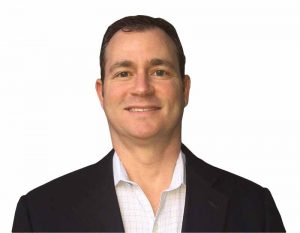 One of our more significant challenges is continuing to be relevant to end consumers and maintaining jewellery's romantic appeal. A major shift needs to be addressed and countered. Younger consumers rave about the latest technologies and are willing to spend top dollar. We have seen dollars, sales, and desires shifting from our industry to others. We must find a way to bring romance back to jewellery, and engage with both this generation and the generations to follow. Through education, outreach, and communication, I believe CJA can lead an inclusive team of players to develop a multilevel plan to promote the world of jewellery. The association needs to lead the charge to re-romanticize our industry and products, with the ultimate goal of elevating our appeal to consumers present and future.
Umesh Shah, RJB Diamonds—CJA co-chair, 2017–2018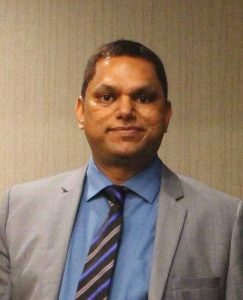 A major problem in today's industry is the lack of training and jewellery education amongst store staff. Additionally, with the Internet being so pervasive, it is easy for consumers to land upon false information regarding jewellery and watches. If retail staff are unable to steer consumers in the right direction due to lack of understanding, this leads to uninformed decisions being made. To face this challenge, CJA continually works toward offering high-quality education through various mediums, such as its intensive Jewellery Educational Training System (JETS) for staff and management. In addition to this, the association is working with other educational institutes and trade associations to improve the quality of jewellery education and management amongst industry workers. This ultimately allows staff to articulate accurate information to jewellery and watch customers, preventing misunderstandings and misguided decisions.
Stephen Cole, Spicer Cole Fine Jewellers—CJA co-chair, 2017–2018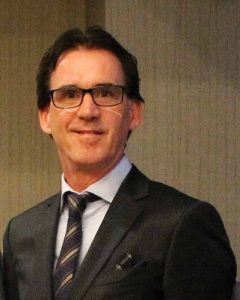 As our industry changes at an unprecedented speed, the key challenges in my view are e-commerce, the sale of undisclosed synthetic diamonds, ethical issues with the accuracy of diamond grading reports, and recruiting and maintaining passionate jewellery professionals. With no quick or easy solutions, I believe the future will see fewer, but stronger jewellers in each market who have embraced change and established themselves as local experts. As CJA develops and focuses on bringing the required elements together to assist and support these jewellers, our industry will become increasingly consolidated. Enhanced education and training, security services such as the Jewellers Vigilance Canada (JVC) Crime Prevention Program, and efficient shipping initiatives have benefited the jewellery community as a whole. Delivery of industry-specific training modules and promotion of CJA standards to both existing businesses and new entrants will enhance the expertise needed to help staff and customers decipher the vast amount of online information. Jewellers who are able to fully integrate and embrace these changes—who have an impactful online presence while continuing to deliver an awesome in-store customer experience—will be successful. CJA will continue to be an important source of leadership and direction in determining how this can be achieved.