By Brian Barfield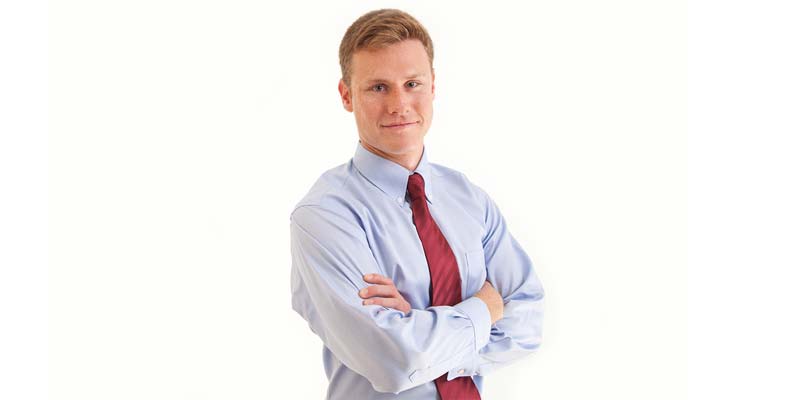 I want to share valuable insight into some of the best one-liners I use to help me connect with my customers, get them to relax, and to establish trust. It all goes back to my philosophy in Modern Day Selling on creating a showtime experience while selling your customer. Remember the modern-day customer is tired of the same old greeting and sales tactics they have seen for years. Today, I offer you something new and different to give your customer a unique shopping experience.
It all starts when I greet a client. The standard customer is accustomed to walking in and getting the standard: "Welcome to our store. My name is Brian. How can I help you today?" I take a totally different approach to the first-time customer. When they walk through the door, I pop up with a smile, great eye contact, and deliver: "You look like you know exactly what you are looking for today?" I do not say, "Hi, how are you doing?" or "Welcome to the store." I like to sweep them off their feet emotionally. I go straight to the one-liner and it always catches the customer off-guard and they almost always respond in one of three ways:
1) "Yes, I am looking for a diamond tennis bracelet." (All the games and guesswork are out the window. The customer actually appreciates you are saving them time and energy.)
2) "No, I have absolutely no idea what I want." (This opens up opportunity for dialogue with your customer. At this point, you can be the expert and offer sound advice.)
3) "No, I just want to look around." (Give them about 30 to 45 seconds to look around. Then walk up with a smile and say, "It would be too easy if they told you exactly what they wanted!" You would be surprised how many times the customer will open up and start sharing what they were really thinking about.
The next one-liners I use are designed to help men and women relax when they enter our store. Let's say a couple comes in and they share they are looking for engagement rings. I then follow up by introducing myself and getting their names. Afterward, I look the man in the eye and say, "Jake, I am here to make this as painless as possible for you." I get an instant laugh or smile every time from both people. This relaxes the man and assures him you have his back.
I immediately follow this up with, "The diamond engagement rings are right over here. You picked an excellent day to shop because today they are on sale: buy 10 get one free." Again, customers usually laugh or smile. You have now just connected with them and the man is usually tuned into what you are saying now. People tune in when they are laughing and having fun. This greeting style sets the tone for the whole sales process.
I share this with you because many times the men feel out of their element and think you and the bride-to-be will gang up on him. If you are able to relax him, make him laugh, and tune into the process, things will be much easier when he come backs to pick out the centre diamond. This is one of the reasons I rarely ever have to pull out a report when selling a loose diamond. The men already trust me and know I am looking out for their best interest. This makes selling so much easier and many times, almost effortless.
The final one-liner I will share with you today is a powerful statement designed to establish trust and open up the lines of communication. When a customer is guarded or not opening up, there is always a point where they will ask a question. "May I see this, please?" I always walk up with a smile and say, "You are the boss! I work for you! Just tell me what you need." This can be used at many different points of the sale. Customers like feeling they are in control—many feel empowered knowing they have someone working for them. This most certainly opens up dialogue with your customer and can make the sale flow smoothly and effectively.
In closing, I will share one final showtime one-liner I use with customers with whom I am well-connected. During the process, I offer to clean and check their jewellery to give them some space. I want the customer to see me working for them and offering a service that will benefit them. Of course, I also want them to smile and laugh a lot. So when I come back from cleaning their ring, I approach them with a puzzled or concerned look on my face and say, "Your ring looks beautiful, but you know about the one big problem, right?" Suddenly the customer has a concerned look as well and they usually ask what's wrong? I follow it up with a big smile, "Your ring tested positive for margarita mix! Can you explain that to me?" Again, instant laugh, relief, and excitement. I am giving them a show to remember!
I hope this article has been fun and opened your eyes to new avenues to success. I encourage you to explore your sales presentation in more depth and find a few one-liners that work for you and your customers. Make sure they are designed to relax the client, make them laugh, and give them a memorable shopping experience.

This article is based on the book, "Modern Day Selling: Unlocking your Hidden Potential," by Brian Barfield. For more information, visit his website at www.moderndayselling.com or e-mail him at brian@moderndayselling.com.