By Todd Wasylyshyn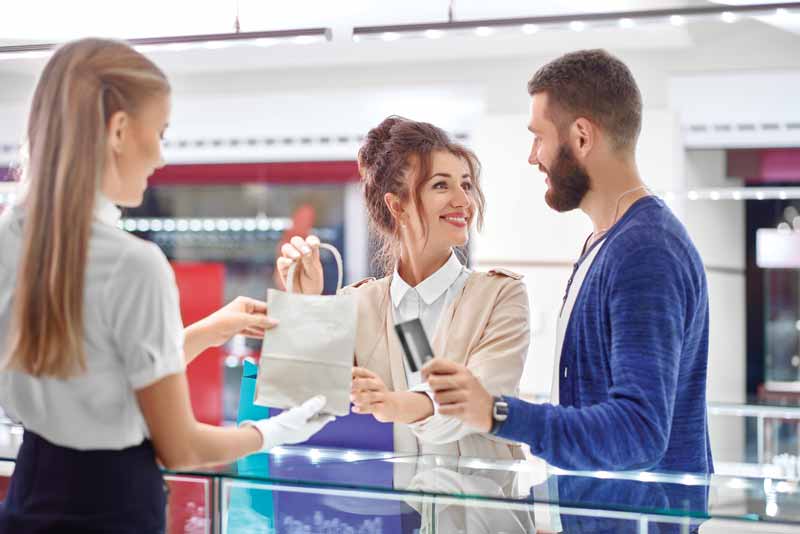 The information super-highway has completely and irrevocably changed the way merchants interact with their marketplace. Indeed, since Johannes Gutenberg introduced the world to the movable type printing press more than five and a half centuries ago, there have been wave upon wave of radical cultural shifts.
Gutenberg was a goldsmith, as well as a blacksmith and inventor. Like some of us, he borrowed money to pursue his business and, like some of us still, he lived most of his life in serious debt, waiting for his labours to be rewarded. In fact, a year after printing approximately 160 of the now-coveted 'Gutenberg Bibles,' the debt he owed to investors was said to have exceeded 20,000 Dutch guilders (CAD$13,697). One such Bible sold at a Christie's Auction in 1978 could have repaid that debt 560 times over, testifying to the unfathomed importance of this invention to modern history.
Fast forward 300 years: using Gutenberg's technology, the public gained access to modern broadsheet newspapers, full of rumours, current events, and jewellery store advertisements. Another century and a half later, Guglielmo Marconi erected the first wireless telegraphy towers in Newfoundland. On his way to developing the modern-day radio, which many have come to rely on for music, sports broadcasts, and—you guessed it—jewellery store ads, Marconi achieved wealth, fame, and a Nobel Prize. In 1927, Philo Farnsworth demonstrated the first electronic television image; a mere 14 years later, watchmaker Bulova transmitted the first-ever public television commercial.
Changing with the times
The industrial revolution made manufacturing televisions, radios, and printing presses less costly, which caused a media explosion; TV channels, radio stations, and small-market newspapers and magazines began to proliferate.
The mid-1980s saw the introduction of the Consumers Distributing catalogue. While jewellers were enjoying stiffer competition among newspapers and radio stations to reduce their advertising costs, Consumers Distributing combined affordable printing with a well-organized warehouse-to-consumer business model. The catalogue would quickly, and temporarily, become the largest jewellery retailer in Canada.
Consumers Distributing primarily sold mass-manufactured designs, created to look good in print. In its quest to stay on top of the market, it opened 243 showrooms in Canada and another 217 in the U.S. By the early 1990s, however, the company was in a nosedive, as the margins of a direct selling clashed with the overhead of brick-and-mortar businesses. Further, an array of supply problems continued to frustrate their client base.
Moving online
By 1995, the Internet began to emerge as the next big threat to retailers everywhere. Pierre Omidyar, a California-based entrepreneur, developed a small auction site that would later evolve into eBay; within two years, the site had sold its millionth item. As the company grew toward its present-day $25-billion valuation, I recall the bubbling panic that spread throughout the industry: "How can we ever compete with eBay?" This anxiety increased with the founding of online jewellery retailer Blue Nile in 1999, followed by the growing popularity of Amazon.
Just thinking about all the industry changes I have seen over the course of my career is exhausting. In the 1990s, I remember agonizing over how much I should spend on Yellow Pages advertising and the challenge of deciding which radio station would give my jewellery store the biggest bang for my buck. I even recall borrowing a list of 150 names and addresses to add to my own distribution for a promotional event because Canada Post would give me a discount on 1000 envelopes mailed (as long as I sorted them by postal code).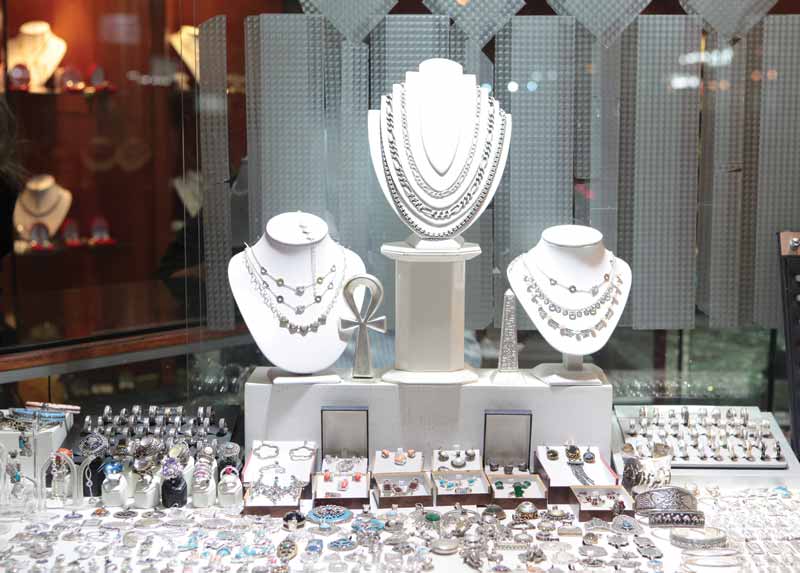 These days, working on the wholesale side of the business, I'm looking at jewellery magazines with print and digital sheet rates and catalogues, Facebook advertising, B2B websites, search-engine optimization (SEO), consumer-facing websites and social media, Google rankings, and trade show marketing. One thing is for sure: this business is certainly not boring!
Stand out from the crowd
In the 1970s, a jewellery retailer might conceivably advertise in a major daily newspaper, through radio spots, and, if their budget was large enough, perhaps on television. At that time, these three media channels would offer a prominent reach and frequency across the entire market. These days, most retailers do not have enough money to achieve such a reach; there are simply too many conventional and digital media competing for consumers' attention.
The following are three strategies you can implement to market your business in today's multi-media marketplace.
1. Establish a marketing strategy at the beginning of the year.
Putting together a pre-determined game plan of how you intend to focus your marketing efforts takes time, discipline, and savvy, but the return is more than worth it. Going 'narrow and deep' might mean you forsake some consumers, but you can't afford to reach everyone!
Without a clear marketing strategy and budget or methodology, advertising reps will tempt you with some good offers, and you'll operate reactively rather than proactively. You can make your strategy as simple or as formal as you want, but don't neglect this critical step.
2. Include elements with built-in response mechanisms to measure your results.
Time-limited promotions (i.e. loss-leaders, add-on gifts, 'first 10 shoppers' deals) are tactics that allow you to quantitatively measure the success of your marketing initiatives. Likewise, social media campaigns allow you to track sales, 'clicks' to your site, and visits to a landing page.
'Top-of-mind awareness' is a good goal to have within your marketplace; however, advertising sales reps will often use this phrase to distract you from measuring the cost/benefit of advertising dollars spent.
3. Dedicate time to networking via social media.
In regards to your business's presence on social media, this should not be a task you delegate to a millennial you have on staff because you believe they will do a better job relating to your fans and followers. According to Facebook's analytics, there are actually 22.5 per cent more users on the network that are between the ages of 35 and 64 than there are in the 18 to 34 age bracket.
Social media can help a company connect with its customers—and you should be involved in these relationships! Nowadays, social media marketing replaces connections once earned by joining service clubs or the Chamber of Commerce. Unlike wine and cheese social mixers, however, you can work your network from your deck chair.
What now?
For those of you still in business, congratulations! You have survived the invention of the printing press, the advent of satellite radio, the decline of daily newspapers, and the rise of social media marketing. You have weathered Consumers Distributing, Avon and Fifth Avenue, the Home Shopping Channel, Gold by the Inch, eBay, Blue Nile, and more.
Jewellery retailers who have made it this far are bound to keep going. Do you know why?
Century after century, decade after decade, year after year, and, in this fast-changing world, month after month, your clients continue to like, trust, and respect you: they like you because you help them feel connected to the local business community; they trust you because you have devoted yourself and your business to providing expert service; and they respect you because, in an instant gratification world, you have stayed the course to provide them with a welcoming, honourable place to celebrate life's most precious moments.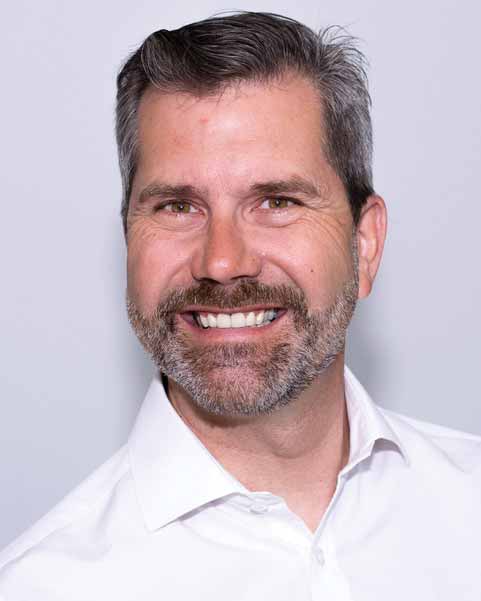 Todd Wasylyshyn stumbled into the jewellery world while completing an arts degree at the University of Alberta in 1987, and still possesses the very first loonie he made in the industry. Having worked retail and been an owner, traveller, gemmologist, and writer, Wasylyshyn has seen the vast jewellery business from many angles, and is always on the lookout for new trends. Currently, he is general manager of Keith Jack Inc. of North Vancouver. He can be reached via e-mail at toddwaz@gmail.com.