By Branko Deljanin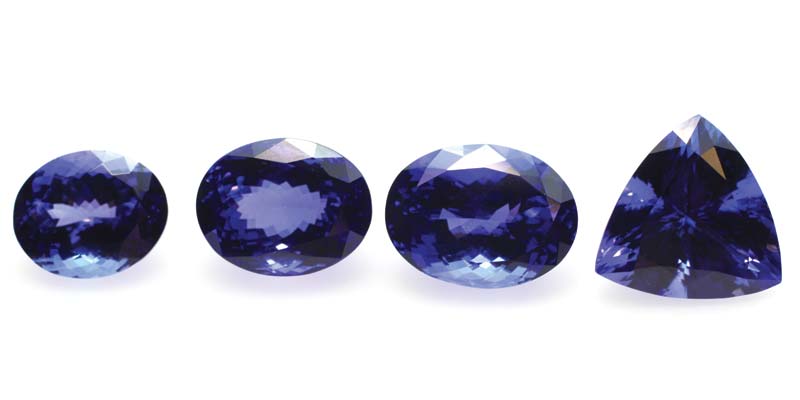 When tribesmen in Tanzania first presented violet crystals to trader Manuel de Souza in 1967, he didn't realize what they'd discovered was a new gemstone. Instead, he believed he was looking at unusually coloured sapphires. As the story goes, lightning hit the ground near the city of Arusha, transforming brown crystals into a new and beautiful blue-violet colour. This accidental 'heat treatment' by nature may well be the factor that helped bring out the stone's best colour. It also introduced the world to what would later be named tanzanite, the fifth bestselling stone in the gem trade.
Small- to medium-size tanzanites are commonly found in jewellery stores, almost all of them heated to achieve a violet-blue to bluish-violet colour. Our laboratory recently examined a few large tanzanites (i.e. bigger than 30 carats) to determine whether their colour was natural or enhanced through heating. Natural colour in larger-size tanzanites impacts value, and a lab report confirming no heat in tanzanites over 25 carats goes a long way to generate interest in collectable rare stones.
It is generally known and accepted that tanzanite is heated to achieve its distinct colour. Based on gemmological literature and our own research, we know this stone can, on occasion, be differentiated from unheated stones based on its UV-VIS-NIR absorption spectra and difference in pleochroic colours. However, the quest to find additional criteria to prove that some tanzanite can exhibit natural colour remains the subject of ongoing research of labs, such as American Gemological Laboratories (AGL), GGTL-Gemlab Laboratory, and Swiss Foundation for the Research of Gemstones (SSEF), as well as our own.