At the counter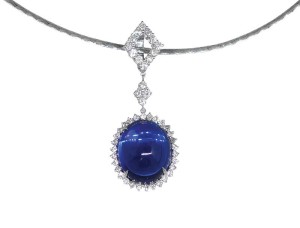 Durability is one of the main aspects regarding tanzanite of which jewellers should be aware. First, tanzanite is fragile and can break easily during the manufacturing process (i.e. thermal shock, physical damage, etc.). In addition, consumers should also be clearly informed of its durability when it comes to daily wear. Tanzanite is a very beautiful gem, and while some people can wear it in a ring, those with active lifestyles may want to consider another stone. It is an especially poor choice for an engagement ring, which is generally worn every day. Instead, it is most often used in a pendant.
Jurie Wessels of Gem Connection in Vancouver believes tanzanite is easy to market. "It is a good-looking stone with a great story that is still relatively inexpensive. It is easy to source and provides a great esthetic alternative for fine-quality blue sapphires."
Tanzanite prices have been stable for several years. According to TanzaniteOne, retail prices range from $400 US per carat for exceptional to moderate stones smaller than one carat to $1100 per carat for those bigger than 50 carats. The 'best' values in tanzanite are in the larger sizes (i.e. five carats and bigger) and in the top qualities. However, there is not as much of a premium for top material compared to medium-quality material in other gemstones like rubies, emeralds, or sapphires. Since tanzanite is a softer stone, one often sees poorly finished cutting; a well-cut and polished tanzanite really showcases the material's fantastic beauty.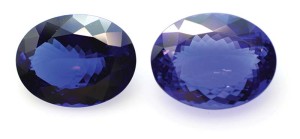 "When it comes to tanzanite, private buyers with the ability to acquire large pieces seem to be unwilling to compromise on quality," says Amir Durrani of Federal Auction House in Vancouver. "Generally, people are looking for a combination of large size, excellent colour, and clarity, and if possible, unheated. Tanzanite buyers like the fact this stone is a thousand times rarer than diamonds, and that it has a single mining source."
In conclusion, tanzanite is not the only gemstone that is commonly treated. Most aquamarine is heated and blue topaz is routinely irradiated. Further, these stones share a very important characteristic: the extreme difficulty to prove treatments with microscopy or advanced gemmological techniques available in most laboratories. Nevertheless, well-informed wholesalers and jewellers should apprise their clients about common practices regarding the enhancement of gemstones. This is particularly important when a stone does not have a certificate or the certificate does not clearly indicate whether the stone is treated.
The author would like to thank Alex Barcados of C.D. Barcados Co., Lisa Elser of Custom Cut Gems, Amir Durrani of Federal Auction House, Jurie Wessels of Gem Connection, Michael Krzemnicki of Swiss Gemmological Institute, Hayley Henning of TanzaniteOne Foundation, and Bill Vermeulen of the Canadian Gemological Laboratory (CGL) for their contribution to this article.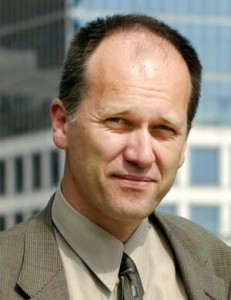 Branko Deljanin, B.Sc., GG, FGA, DUG is head gemmologist and president of Canadian Gemological Laboratory (CGL) in Vancouver. He is a regular contributor to trade and gemmological magazines and has presented reports at a number of research conferences. Deljanin is an instructor of standard and advanced gemmology programs on diamonds and coloured stones in Canada and internationally. He can be reached at info@cglworld.ca.