By Holly Mui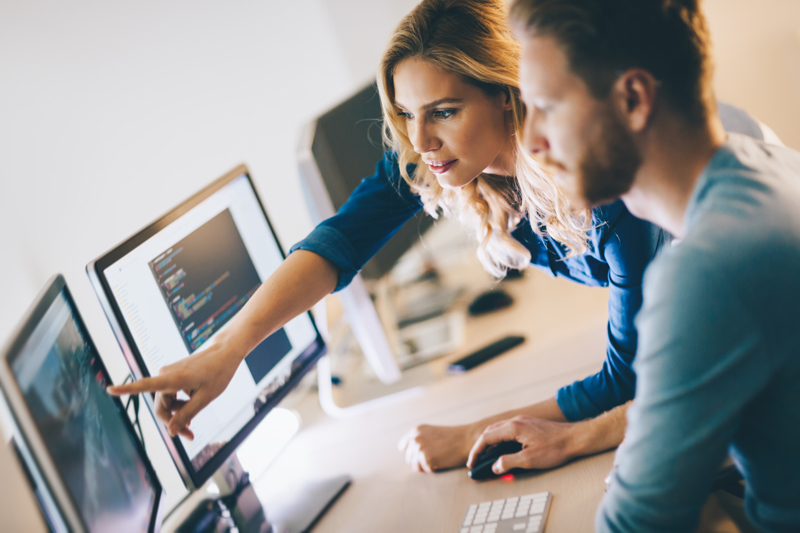 As technology evolves, it is becoming increasingly difficult for small business owners to handle this component of their operation on their own. After all, your expertise, as retailers, lies in communicating with your customers and helping them find the right piece of jewellery or precious gemstone. While there are relatively user-friendly applications available to help get an ecommerce site up and running, it is likely you or your clients will, eventually, experience the limitations of these systems. Partnering with a technology company can help transcend such limitations, via the integration of more efficient software into a business's ecosystem. This can, ultimately, shorten the buyer journey and prevent cart abandonment.
Of course, tech partners aren't just for small businesses. Larger corporations might not have the resources to sustain the in-house IT team required to develop and maintain a professional, secure, easy-to-use website or mobile app that is based on the latest technology. Indeed, businesses of any size can benefit from acquiring a tech partner, as this can help to refine (and maintain) complex, bespoke ecommerce solutions.
Tech partnerships are important not only for retailers, but for suppliers, too. The pandemic has driven a lot of business-to-business (B2B) purchasing online, and buyers and sellers alike have come to prefer the convenience of conducting business virtually. Whether you are selling to consumers or to other businesses, it is necessary to offer a seamless customer experience, which is what tech partners are able to provide.
Finding 'the one'
Before you go looking for a tech partner, it helps to be sure you need one. Is there a customer demand you are unable to meet? Listen to customer requests and solicit feedback. What are the 'pain points' they encounter when navigating your website? Perhaps there are too many clicks between finding a product and making payment, or maybe they are redirected to an external site when they are making purchases/checking out, and this feels untrustworthy. These are places where tech partners excel at finding solutions.
Research
Once you are certain you need a tech partner, it's time to go out and find one—but where do you begin?
Many tech companies have forms or applications for partnership programs readily available on their websites. LinkedIn can also be a useful resource; however, as there is no standardization of job titles in this field, finding the right person to connect with can be difficult. Use search terms such as 'partner manager' or 'director of partnerships'—job titles might include the keywords 'partner,' 'channel,' 'alliance,' or 'integrations' (i.e. 'VP of integrations'). These professionals can be managers, heads, directors, or vice-presidents.
With so many tech companies out there, though, how do you know you are choosing the right one? To begin, narrow your search to companies with experience in your sector, be it B2B or business-to-consumer (B2C). Even better, look for a company with experience in the Canadian jewellery industry. You want a partner which knows the unique challenges of your corner of the industry, whether this is luxury or fashion, and if you are a large retailer or a small, independent designer.
If a company looks good but does not have experience in your particular niche, explain your needs to them. The company, in turn, should be able to point to specific experience correlating to your needs.
Budget
Cost is, of course, a major consideration. For example, would a flat, annual charge work better for your budget, or would you prefer a percentage?
Other costs, such as security review fees, can add up, as well. Take stock of which services, exactly, you will need. If you come across one company able to provide two necessary services along with a bunch of stuff you don't require, it might be better to find two smaller partners, with each one specializing in one of the services you are after.
While budgets ultimately determine what is available to you, the partner you choose also has to feel right. If you go into initial conversations prepared with an understanding of exactly what you need, you will be better positioned to make this judgment. 'Feeling right' means there is an alignment between the companies' cultures. If your employees are driven and not averse to working long hours, you might want to pass on a partner which seems a little too laid-back, even if the price and services seem right for you.
Compare and contrast
Once you have short-listed a potential tech partner, do the work of comparing the features and benefits of the company's specific products to the other options available to you.
When looking for what else is available, one of the most effective searches to plug in to Google is "alternative to…" Likewise, try searching "comparison between [product A] and [product B]"—you will often find someone has started the comparison for you!
Consider, too, how many products the company offers, and how these products work together. Establishing a relationship with a partner able to help you build technology solutions modularly can help spread out costs and allow you to see the return for your investment at each step along the way.
Communication
To make this partnership work, set transparent goals and expectations. Give a clear timeframe for product completion, and make sure all parties have the resources and support to deliver on time. Additionally, be explicit about your expectations for communication. Can a potential tech partner point to success stories which demonstrate an ability to deliver on expectations and keep communication channels open?
What if it's not working out?
"It's not you, it's me. I just feel like you're not as excited about this as I am. We're growing in different directions. It seems as though this relationship has run its course."
The sad reality is partnerships can go wrong for any number of reasons. Maybe you're not seeing the expected return, or you realize you don't have the staff or the knowledge to hold up your end of the agreement; perhaps, your tech partner is using your customer data for its own purposes, or its team is not being totally transparent with its processes.
As with any professional agreement, there should be some mutual understanding in place from the beginning concerning how to terminate the partnership. Clear procedures should be in place for when and how things can end, including details about transferring control of accounts, along with anything else needed to be shared with whoever is taking control of IT, integration, development, and the like.
While this is a worst-case scenario, taking appropriate preparations is a must, as this will help you in walking away unscathed. That said, if there is a chance of salvaging the professional relationship, it is best to try to do so. Again, this will be easier if you have set clear goals and can demonstrate how your partner has not been meeting these objectives.
Indeed, if you have approached the search for a tech partner with clearly outlined goals, transparent expectations, and a realistic budget, you, hopefully, will not require an exit from this agreement. After all, you have researched the company's credentials and certifications, and seen its past successes. You understand how your team works, how your partner's team works, and how the two teams will work together. If you have done all of this, you have certainly laid the foundation for a long and successful partnership.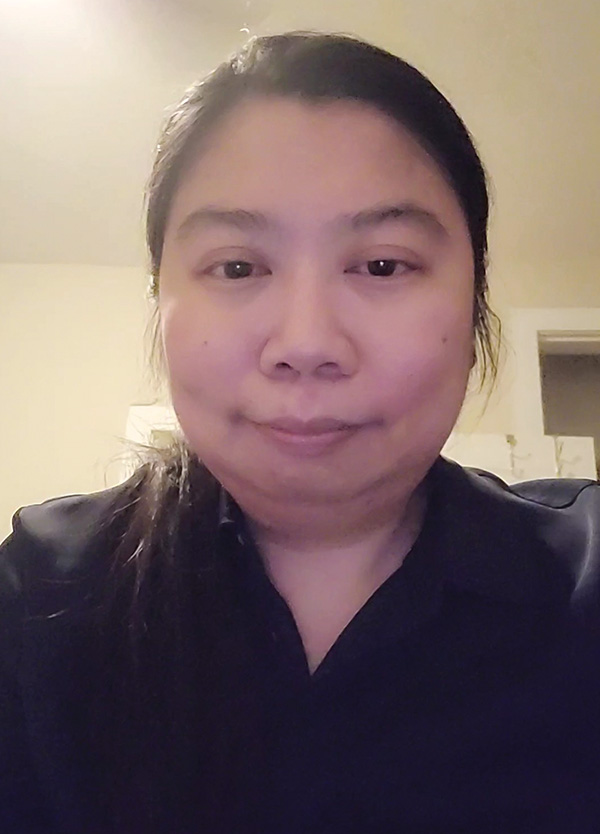 Holly Mui is senior vice-president of operations for Virtual Diamond Boutique (VDB), an industry-focused global technology company, dedicated to helping jewellery retailers increase traffic and facilitate in-store engagement. To learn more about VDB's custom app solutions and other SaaS products, visit vdbapp.com or email info@vdbapp.com.