By Jacquie De Almeida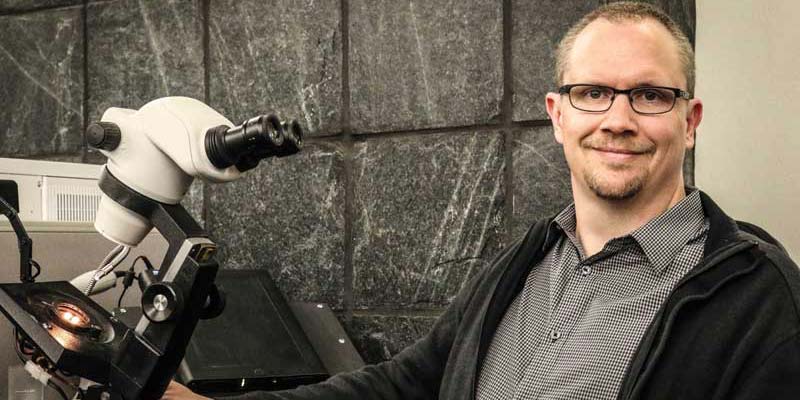 The first time Jason Quick laid eyes on the Esperanza diamond, he was awestruck by the way light moved through the rough crystal. It was love at first sight, as he puts it, a once-in-a-lifetime encounter with the 8.52-carat diamond unearthed at Arkansas' Crater of Diamonds State Park.
Quick, who serves as director of AGS Laboratories (AGSL), has seen many diamonds over the years, but few have left the same impression as Esperanza, he says. "The rough had curves and you could see how light moved through it. The crystal bent 
light around the surface of the diamond. It was absolutely mesmerizing."
Esperanza is one of millions of diamonds that have passed through AGS Laboratories' doors in the 20 years since its founding. Its journey from rough to polished is also one of the rare occasions when everyone involved is a member of American Gem Society (AGS). That includes Canada's own Embee Diamonds, which cut the stone into a 4.60-carat triolette, which AGSL graded D-colour, IF. It was a feel-good story amid challenging times for the diamond industry, and came with its own in-store diamond-cutting event that was broadcast online.
"I think this story contributed to the excitement of what makes diamonds so special," Quick adds.
The meticulous attention given to polishing each of Esperanza's 147 facets evokes the exacting standards at the heart of AGSL's founding. It was the early 1930s when Robert M. Shipley set out to help educate American jewellers in the tradition of organizations like Gemmological Association of Great Britain (Gem-A), where he had studied after realizing his own knowledge of diamonds and coloured gems was lacking. In 1931, he established Gemological Institute of America (GIA) in a small Los Angeles office and three years later, he founded AGS, a non-profit organization whose goal was to create high ethical standards in the jewellery industry to help ensure consumer confidence.