By Louise Richardson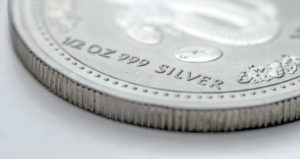 Hallmarks define the identity of an item and make it unique, whether the piece is a ring or a valuable antique that has been passed down through a family for generations. As a collection of symbols embedded into metal, hallmarks highlight the purity and, ultimately, the value of the material used.
However, it is sometimes difficult to read these symbols and understand their meaning. To help with this, this author has created a guide on Canadian hallmarking, covering how to interpret these markings and determine the provenance, quality, and value of your antique item or jewellery.
Reading Canadian silver hallmarks
The act of hallmarking antique silverware and jewellery has had a vibrant and interesting history in Canada. Interestingly, hallmarks in Canada are identical to those in France. This is because many of the first jewellers to settle here were French immigrants, who then had great influence over the future of how antiques and jewellery are identified in the country.
In Canada, the jewellery industry began during the 1600s, and originally, Canadian hallmarks displayed elements associated with the French monarchy. These included letters inside semicircular or rectangular shields, which were placed beneath an intricate shape such as a flower or crown. In the mid- to late 1700s, when there was an influx of British settlers, the Canadian way of hallmarking simplified. In French Canada, hallmark makers started to engrave brief, coded titles of cities (such as 'HX' for Halifax and 'STJ' for Saint John) when marking jewellery.
Although immigrants from both countries influenced Canadian jewellery, the production and sale of silver pieces revolved around two Montréal silversmiths and merchants, John Leslie and Robert Hendery, during the 1800s. Consequently, it's believed more than 50 per cent of the silver produced in Canada in the latter half of the century features these men's professional mark, according to the Canadian Encyclopedia.
Could the dominance of these Montréal partners have boosted French Canadian jewellery over pieces made by British colonists? Perhaps—yet, instead, it appears hallmarking in Canada began to look more traditionally British during the 1800s. In fact, Canadian hallmarks adhered to British sterling standards between 1908 and 1946.
Today, Canadians must comply with the Precious Metals Marking Act of 1996, which states any hallmark must be registered on the Register of Trademarks through the Canadian Intellectual Property Office of Industry Canada. One can mark an item using any method, and interestingly, items hallmarked in the United Kingdom do not require an additional hallmark—perhaps an indication of trust and respect for British hallmarking. However, the nation's French history has not been ignored. Both English and French abbreviations and inscriptions are accepted under the 1996 regulations, too.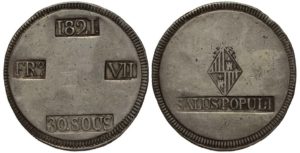 Common hallmarks
The following are a few typical marks you may encounter.
Montréal and Québec marks
Hallmarks for both Montréal and Québec were used at the end of King Louis XVIII of France's reign, around 1815.
Maker's mark
Often referred to as the 'signature,' this includes the metalsmith's initials surmounted by a crown or fleur-de-lis. It was commonly used between 1700 and 1763.
Lion marks
From 1934 to 1978, the national mark included a lion inside the letter C.
Halifax
Around 1815, the 'HX' symbol began being used to represent Halifax and was mostly used in Nova Scotia.
Saint John and New Brunswick
Beginning the same year, the 'SJ' and 'NB' symbols were used to represent Saint John and were commonly used in New Brunswick.
Being able to identify these hallmarks allows jewellers and those dealing in the industry to determine the value of a piece, as they can not only recognize its age (essential in the antiques sector), but also verify its legitimacy and quality craftsmanship background.
By considering hallmarks used elsewhere in the world as well, one can get a clearer idea of how jewellery is identified globally.
Silver marking in the United Kingdom
Hallmarking has been a tradition for more than 1000 years in the United Kingdom. The metal is always tested and marked at an assay office and bears the standard four hallmarks to establish exactly where the item is from and when it was made.
Due to advances in global trade and how much faster and easier the importing and exporting of goods has become, most countries have access to jewellery originating from various parts of the world. Therefore, it's critical for Canadian jewellers to be as aware of British hallmarking as they are of its Canadian counterpart, to avoid paying too much for a piece that isn't worth the price tag. These marks will also come in handy to help dealers identify the origin of a piece, which could save valuable time when a quick buying decision is needed.
Although hallmarking may have differed in the past, today, there are many similarities between Canadian and British hallmarking. For example, both use the sponsor's mark, which consists of the initials of a person or company, as well as the standard mark, which is expressed in parts per thousand or karats to denote the purity of a metal. This mark is placed inside one of several shield shapes, depending on the material.
Conversely, jewellery made in the United Kingdom also features a unique symbol: the assay office mark. Each U.K. assay office (London, Sheffield, Edinburgh, and Birmingham) has its own emblem, which is then hallmarked once a piece has been tested and certified. These include a leopard's head for London, an anchor for Birmingham, a flower for Sheffield, and a castle for Edinburgh.
The standard mark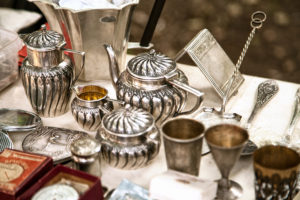 When the standard mark is used on metal, it's to describe how precious the material is. This marking was introduced in 1697 and signed by King William III to ensure all items distinguished with the mark were made to a genuine guarantee of quality.
According to the London Assay Office, the full traditional hallmark in the United Kingdom comprises:
the sponsor's mark (registered symbol of the business or person submitting the item);
traditional fineness mark (optional mark that can include a depiction of Britannia or a lion, for example);
millesimal fineness mark (defining the quality and type of metal);
assay office mark (denoting where the piece was tested); and
date letter mark.
The duty mark
Although the duty mark does not appear on all items, when it does, it will take the form of a king or queen's head. This mark indicates whether duty was paid on the item when it was made, so it is important for Canadian jewellers who deal with imported pieces to be familiar with it.
A mark of quality
From the push and pull between British and French traditions in the early colonial days of the nation to the unique rules of Canadian hallmarking makers and merchants adhere to today, the sector has gone through many transformations.
Overall, it's critical for jewellers to know about hallmarking on an international as well as national scale. Being aware of when and where a piece was made can mean the difference between significant profit and crippling loss for professionals in the industry. Plus, from a consumer perspective, it is much more reassuring to deal with a jeweller who knows his/her stuff and can share interesting details about the item being purchased.
When identifying hallmarks, be careful, take your time, and double-check every intricate feature to ensure you get all the facts correct.
Louise Richardsdon has been a copywriter at digital marketing agency, Mediaworks, since September 2017, writing for clients including AC Silver. After graduating with a degree in media production from the University of Sunderland, she completed a post-graduate course in magazine journalism at PMA Media Training in London, then became a freelance writer, working in multiple industries. Prior to her position at Mediaworks, Richardson was a content writer at a travel agency, Hays Travel, and digital marketing company, Visualsoft.