Discovery of the 21st century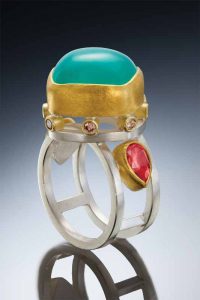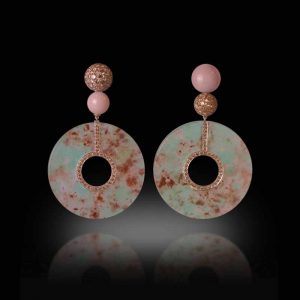 Antoinette Matlins, who is a well-respected author and a gemstone/jewellery expert, called aquaprase "the discovery of the 21st century" in one of her latest books. Since then, the phrase "discovery of the 21st century" has been used in a multitude of contexts when this gemstone is mentioned.
Rough aquaprase was sold for the first time at Mineralientage München in Germany this year. Those at the show seemed to love it, even though German designers are often fairly conservative in their styles of jewellery. I also had the chance to see and buy some at the Tucson gem show. The gem has gotten overwhelmingly positive feedback and enthusiastic reactions so far. People love the pattern of this colourful stone.
Aquaprase is a gem that is inexpensive, hard, beautiful, and easy to use in designs. It is stable, and the colour never fades. The fact no applicable treatments exist yet makes it easier for us to identify and buy it.
It will be interesting to see where this new discovery will take us in the world of jewellery—and if, one day, aquaprase will stand proud with the other gemstones we know so well.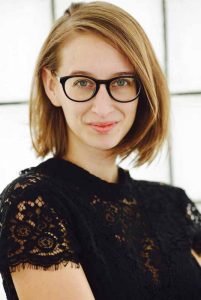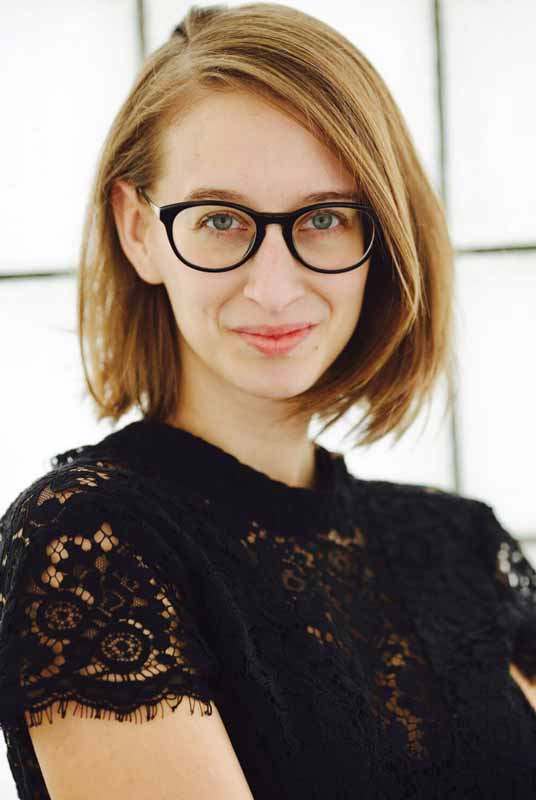 Lauriane Lognay is a fellow of the Gemmological Association of Great Britain (FGA), and she has won several awards. She is a gemstone dealer working with jewellers to help them decide on the best stones for their designs. Lognay is the owner of Rippana Inc., a Montréal-based company working internationally in coloured gemstone, lapidary, and jewellery services. She can be reached via e-mail by contacting rippanainfo@gmail.com.