Fall in line
Since there were no other solder seams in the links for me to worry about, I was able to use 14-karat hard plumb solder to attach the new tubes to the old links. Having a little soldering assembly line helps speed things up. Repairing all the links at once allowed me to offer the customer a discount and cut down on the time spent doing the job.
After soldering all the new tubes, I drilled the old rivet wires out of the yellow gold cap ends and replaced them with new ones. Like the repair of the Rolex bracelet, I used anti-solder on this repair, too.
The anti-solder did a great job, preventing the new solder from flowing down into the links and freezing them. In this case, I used 14-karat easy-flow solder for attaching the new rivet wire to the end caps.
Repairing this diamond bracelet involved more soldering operations than the Rolex bracelet, but the work was less precise and faster to do. Cutting apart the bracelet was easy, as was drilling out the old rivets. Although it required adding new tubing inside the links, I estimated this job at $75 US per link. With 16 links to repair, the cost would have been $1200 if done separately. My customer chose to have all the links repaired at the same time, which cut the total labour in half and reduced the overall price to $800. It took four hours to complete this job and I used 2.5 dwt of 14-karat gold.
Repair jobs like these are understandably a bit of a shock for customers. When we purchase an expensive item like a diamond bracelet or a Rolex, we believe naively the item will last forever, neglecting to think about maintenance. However, these items do require repair work, which tends to start at around the 10-year mark of normal wear. Of course, repairs can be delayed somewhat through regular checkups and professional cleaning.
In the next column, we will look at repairing spring-type closures. If there is a topic you would like discussed, please send me an e-mail and I'll do my best to include it in a future column.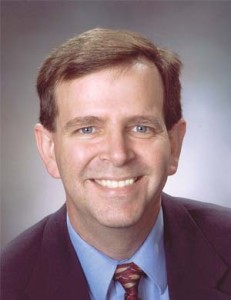 Tom Weishaar is a certified master bench jeweller (CMBJ) and has presented seminars on jewellery repair topics for Jewelers of America (JA). He can be contacted via e-mail at tweishaar@cox.net.