When 'no' is the best option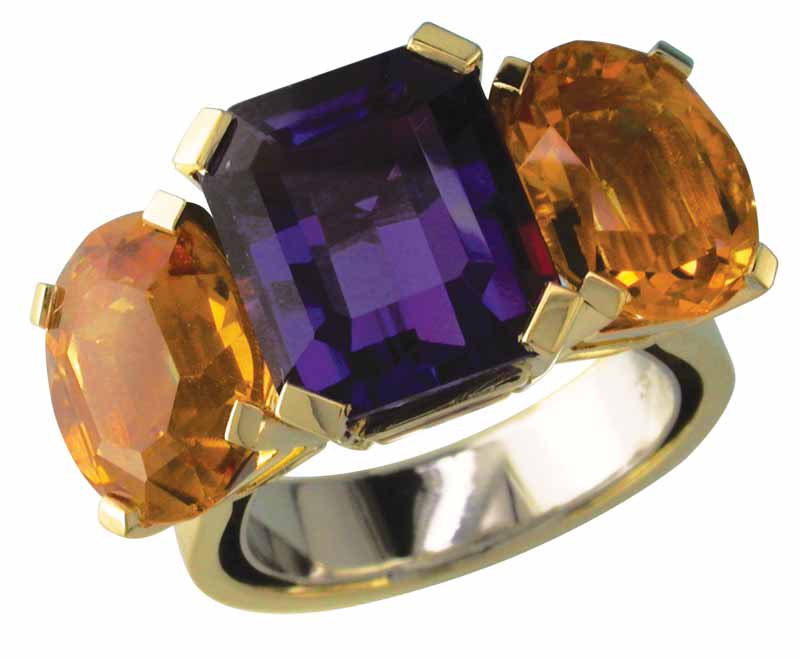 I have written previously about how clients cannot always 'get what they want,' explaining it is up to the design professional to guide a client to a pleasing result. Nonetheless, there are still occasions where you, as the designer, must say 'no.'
Success, both financial and personal, is important, but even the most professional jeweller might encounter a situation where not working with a client is the most fitting option for both parties.
Nothing but dial tone
Every so often, you may meet a client you simply do not 'click' with. Whether it is a personality clash or a series of miscommunications, the lack of connection is not necessarily your fault!
That said, before invoking the word 'no' in this scenario, there are a few options worth exploring. The most subtle strategy is to gently pass the client on to a colleague with a different skillset and, perhaps, a higher tolerance level.
If you are alone in the shop, however, the best option might be to suggest they try another store or designer. Yes, this equates to sending away potential business, but if you truly feel you are unable to work with the client, it may be the best option. After all, without a good connection, it is unlikely you will be able to please them anyway. Be tactful and let them down gently, citing workload and scheduling conflicts. If they persist, you can stress budgetary concerns and refer them to another shop that works with more modest price points. If they go on to have a positive experience with the alternate you suggest, they will still think of you kindly.
Sometimes it is clear from the get-go that the requisite connection is lacking, which allows you to make a graceful exit before the project is too far along. Other times, however, it takes time to realize you are out of sync with the client, and this can make things uncomfortable.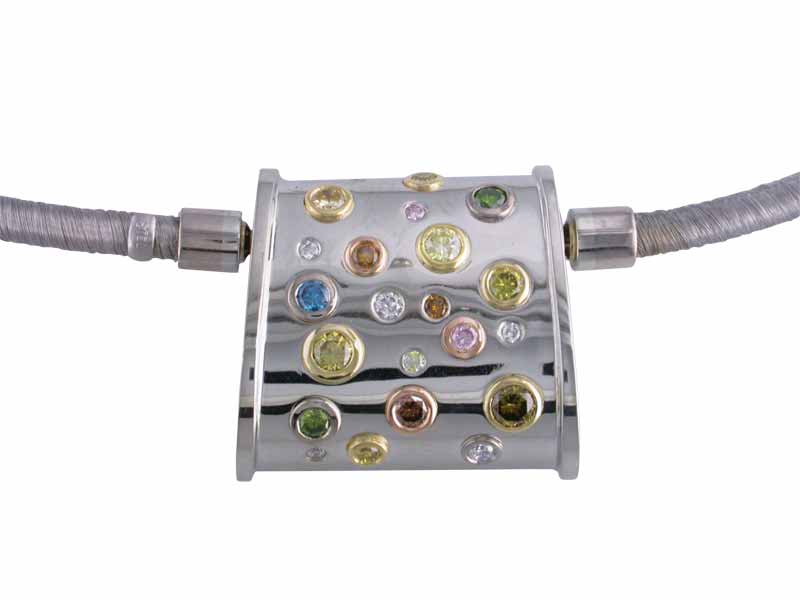 In the early years of my career, I had a customer who had come to my shop for some repairs and had also purchased a pair of stock earrings. Unfortunately, she lost one of the earrings and requested a replacement. This was challenging, as the earrings were set with a rather rare crystalline hematite from a mine that was no longer in production, but I managed to source another crystal, which made her happy.
Soon after, she came into the shop with a few repairs, one of which was a simple re-gluing of pearls on a pair of stud earrings. When she picked them up, I happened to be out of the shop and she was served by one of my goldsmith employees—a staff member who was a good bench smith, but lacked inter-personal skills. The client accused her of switching her pearls, which caused the interaction to turn unpleasant rather quickly. I returned to the shop in the middle of the encounter and stepped in immediately, trying to placate the client and assure her we did not switch her pearls. Reputation and integrity are the most precious commodities in our business, and we pride ourselves on this. She was eventually satisfied and left the shop without further issue, but the situation left me feeling uncomfortable.
When she came in next and commissioned a small piece, I thought all was well—until she returned to pick up the finished jewel. I had provided her with an initial estimate, but when it came time to pay, she complained about the price. After much discussion, she wrote a cheque and handed it to me. I was frustrated and upset about the interaction, and decided the toxic relationship had to end. I ripped up her cheque and said, "Please leave my store and never return." She was taken aback. I walked her to the door and closed it behind her.
I knew I had done the right thing, but I was shaking in my boots! I felt distressed and disappointed that I was unable to make her happy—but I also knew I would never be able to do, which meant it was right to divorce her.
Half a job (and half the pay)
While some orders are best avoided because of a personality clash, others might simply not be worth the effort. In the cut-throat market of diamond pricing and online retail, an increasing number of clients go into a shop with the intent of providing the main stone for a piece, but still expect a high-quality and creative custom design.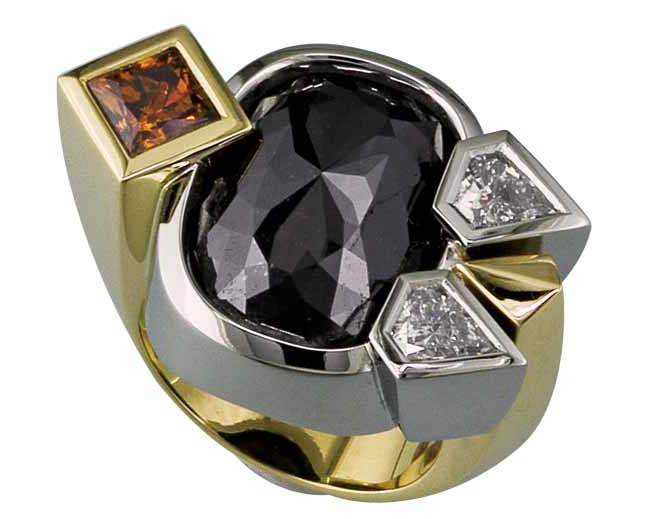 When met with these situations, there are a few approaches you can take. If the client starts the conversation by saying they will be supplying the main stone, you have the opportunity to mitigate the downside of this transaction. If you need the business, it may be necessary to take the job; however, because you are taking responsibility for the safety and security of a client's stone, it is not unreasonable to request an additional 'insurance fee.' As time passes, these fees accumulate and can be used in the rare occasion when a stone is damaged during setting. The client does not want to pay this added fee, they have the choice to walk away.
Problems arise if the client does not tell you ahead of time they intend to supply the gem. This is frustrating, especially if you have already spent considerable time discussing design options. You may have even provided them an estimate, which can be difficult to renegotiate after the fact. It is important to determine the client's intentions early in the interaction.
I recently received an e-mail from a potential client who had found me through an online search. He was interested in the particular alloy of white gold that I use exclusively: a 19-karat blend that is very white, does not require rhodium plating, and resists oxidation.
He said he was from the area near my shop, but was living in Europe and wished to accomplish the project via e-mails and phone calls—this was the first warning something was amiss. The second was when he told me he wanted to supply the centre diamond: a significant 2-carat stone he would have a friend deliver to my office. He asked that I design the ring and supply the melee diamonds as required.
Despite the warning signs, I continued the discussion. It soon became apparent that while what he wanted, design-wise, appeared to be a simple halo setting, the finer details were much more complex. We went back and forth through e-mail, exchanging photographs and computer-aided design (CAD) renders, but the communication simply was not working. Perhaps it was because my heart was not in the project, or maybe he just did not know what he wanted, but we soon found ourselves talking in circles.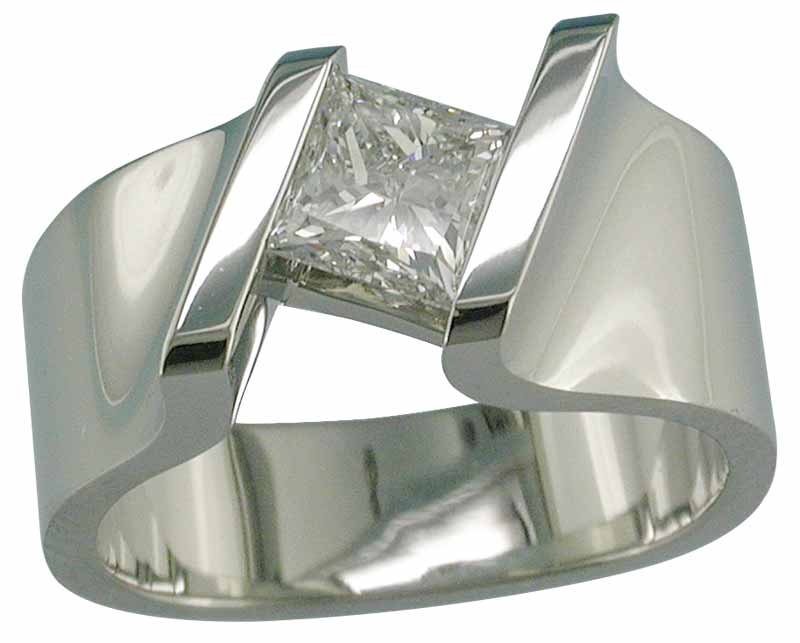 After some serious consideration, I decided I did not need the job. In the long-run, it was not much money, and it was unlikely he would become a repeat customer. More importantly, though, I did not think I would be able to make him happy. He needed to sit face-to-face with a designer and work with them to refine the minute details of his vision, combined with the practical and technical aspects of the ring.
I wrote him a lengthy e-mail explaining the reasons I was unable to continue with his project. Rather than discuss the lack of financial remuneration, I focused on my inability to satisfy his needs given the circumstances. He replied, saying he really wanted to work with me and that I had been the most intuitive and informative designer he had contacted for the job (he had already approached several other professionals about the project—I can only assume they saw the writing on the wall sooner than I did!).
I stood my ground and, in the end, I was happy with my decision. In many ways, it made me wish I had been more assertive in previous client interactions.