By Jacquie De Almeida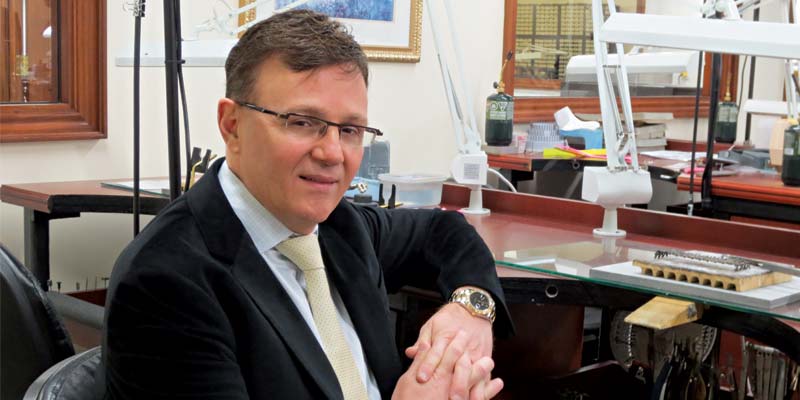 The jewellery department at Beverly Hills Jewellers looks like that of any other manufacturing operation.
Rows of benches line either side of the room, while flex shafts and other tools of the trade lie within easy reach of the jewellers creating its bridal and fashion lines. This is likely where the similarities end, given the baby jumper suspended from the ceiling.
Owner Giovanni Vaccaro shakes his head 'No,' when asked if he allows his employees to bring their tots to work. He says the jumper was installed years ago, when his brother's children were infants. They're grown up now, but the harness remains.
"This business was founded on family values and for me, the baby jumper is a symbol of family here—that we're not just one person, we're a family," says Vaccaro of the business located in Richmond Hill, Ont. "This is one thing I will never remove from the premises."