By Jennifer Shaheen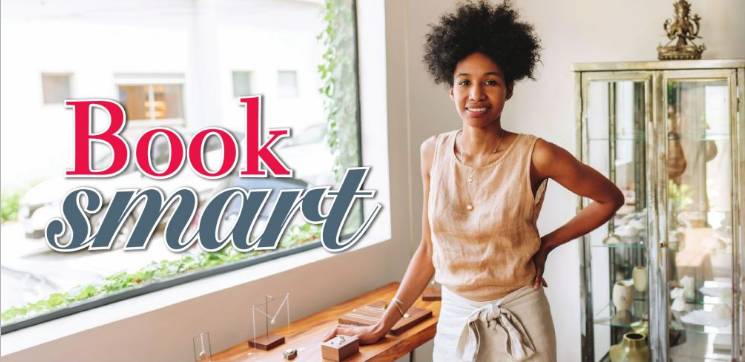 The world of jewellery retail shifted in 2020, forcing business owners to adapt to changing conditions and learn how to connect with customers using digital technology. The consumer mindset shifted as well, with customers adapting to using virtual tools for managing schedules and relationships.
We have all adapted, embracing everything from family video chats to curbside pick-ups to online appointment-bookings. The convenience of planning our lives has certainly grown, and, for consumers, having 24-7 access to real-time tools to check product availability and business operation hours is now our conditioned 'new normal.'
Indeed, digital appointment-setting is no longer a 'nice to have,' but, rather, a customer-expected tool required for most businesses. This technology is beneficial to both customers and shopkeepers (especially those running smaller operations).
Online appointment-booking systems offer many features necessary for today's jewellers to stay competitive, including:
• improved customer acquisition;
• convenience;
• staffing support and management;
• enhanced customer experiences; and
• business intelligence.
This article explores the benefits listed above and discusses how digital tools can enhance a jewellery business and support excellent customer service.
1. Improved customer acquisition
When a customer is feeling motivated to buy, they should know you and your store are available. For consumers, this drive to purchase might occur after hours. People are motivated to turn to Google and find a local jeweller for a myriad of reasons—perhaps they received a birthday or anniversary reminder on their digital calendar, or the clasp broke on their favourite piece of jewellery.
While your physical store may not be open when shopping whims strike, an online appointment-booking tool lets potential customers know you are available to help them at a time and date convenient for them (and your customer will feel comfortable knowing they won't have to wait when they arrive at your store). This technology is a great way to generate new leads and establish a positive client-customer relationship from the get-go. It shows you value your customer and their time.
2. Convenience
Did you know 70 per cent of consumers prefer booking appointments online rather than over the phone? The most cited reason for this preference is customers become highly frustrated when put on hold or asked to wait while on the phone. Further, for those browsing after-hours, there are no sales associates available to answer the phone. Finally, from the retail store's point of view, these digital tools allow your team members to focus their attention on the customer in front of them. For small or independent retail jewellers, this level of service is important for closing a sale.
The convenience is not only helpful in creating appointments, but managing them, too. Online booking systems provide customers the ability to adjust an appointment time without having to call or email the shop, which cuts down on the up-front frustrations that often accompany bookings. Most of these systems also provide customer reminders or notifications via email or text message, which is beneficial for clients with a lot on their plate. It can also help you, as a retailer, to manage customers and minimize missed appointments.
3. Staffing support
Co-ordinating staffing schedules and specialties is an important aspect of jewellery retail. Online schedulers let you share calendars, making it easy for customers to see, for example, which day your master jeweller is available. This is ideal for design or repair appointments, as well as warranty meetings and inspections.
Additionally, the functionality of this tool can help you staff up accordingly, particularly during the holiday shopping season. Customers appreciate knowing they will get personal attention from your sales associates.
4. Enhanced customer experience
By and large, improving overall customer service is the most important 'bonus' of a digital appointment-setting tool. After all, thus function offers stores more than just a calendar; it helps you set expectations.
Custom-design appointments, for example, take time, and customers interested in commissioning a custom jewellery piece usually have ideas in mind before they walk in your store. To streamline these appointments, use your online system to prepare your staff and focus your customer. Ask for details about the reason for the custom design and get an idea of their budget and timeframe. Ensure your automated responses communicate to the customer they will get what they need out of the appointment. Keep them updated about how long the meeting will take and whether or not there is a fee for the consultation.
To ensure pricing transparency and communication, many shops use online booking systems for multiple offerings, including payments. This feature helps align expectations about which services are fee-based, cutting down on potential confusion or awkwardness with a customer.
5. Business intelligence
Data provides businesses with insights to help improve customer relations and service offerings, as well as, of course, boost the bottom line. Tracking online bookings can tell you if your digital and/or social media advertising is working for you. Many online booking systems provide data tracking and integrations through tools like Google Analytics.
The intelligence does not stop there! You can also review:
• how many appointments were booked online and then closed or cancelled;
• which sales team members have the best closing ratios for sales;
• which items customers are most interested in when they book an appointment based on your inquiry forms; and
• the average customer budget.
Truly, the list of potential insights is endless. What's important, however, is for you define what you want to better understand about your business and your customers.
Moving forward
Digital systems are providing businesses with more opportunities than ever before. While online appointment organizers might have seemed impersonal in a pre-pandemic world, these tools are now lauded for the opportunities they create.
Your customers are more digital than they were 18 months ago and, with wait times increasing due to staffing issues in many industries, why not use an appointment scheduler to help streamline your services? Your customers will appreciate your respect for their time and rave over your team's preparedness and quality service. It's a win-win—and who doesn't love that?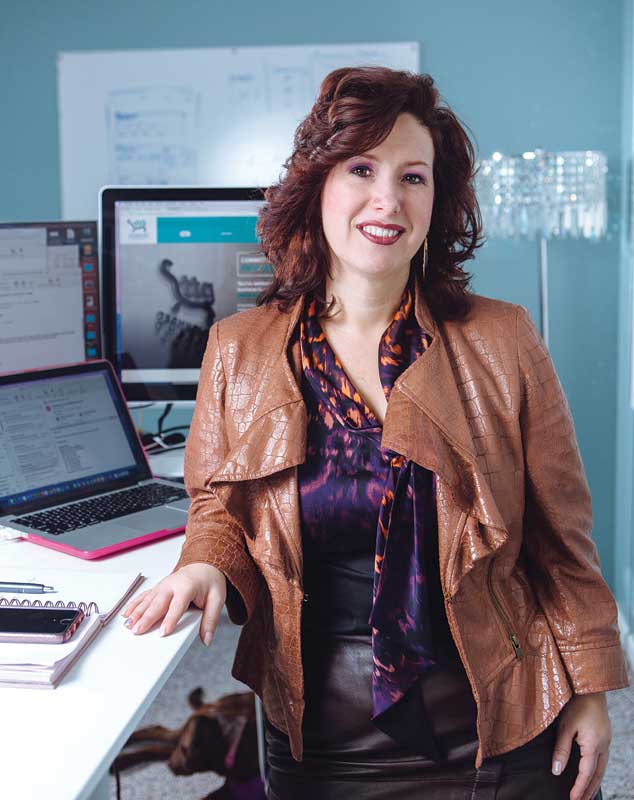 Jennifer Shaheen is president and founder of The Technology Therapy Group, an online education platform supporting the mission of empowering businesses to harness the power of today's digital technology. She is also chief digital officer for Hill & Co., a U.K.-based based firm focused on helping responsibly sourced diamond, gemstone, jewellery businesses. Contact Shaheen at jennifer@technologytherapy.com or connect with her on LinkedIn.