By Carly Midgley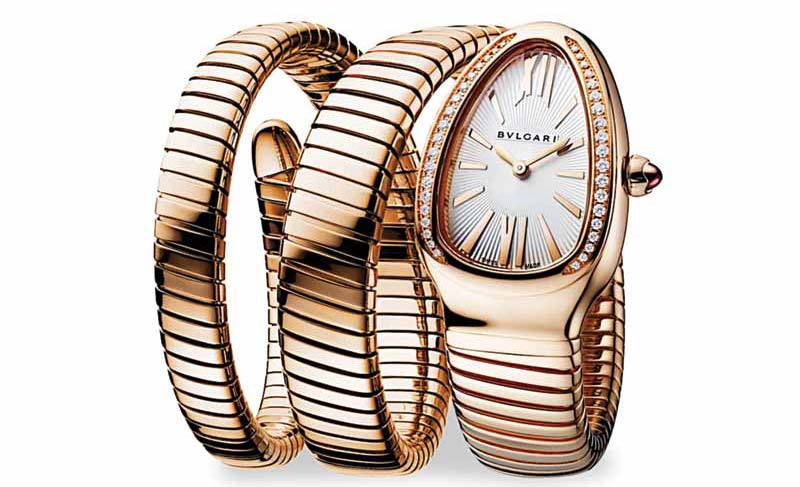 It's been said the only constant is change, and the individuals who shape the world's watch industry are certainly no strangers to that concept. Once a practical tool, now a symbol of personal style and wealth, the watch has continually evolved over the years to align with its ever-developing customer base.
"Because cell phones tell time, it is no longer necessary for a consumer to wear a watch for that purpose," says Dianne Reichenbach, sales director for Toronto-based distributor Kingsmen. "As a result, the fashion watch category—where a watch is an accessory that also tells time—continues to expand."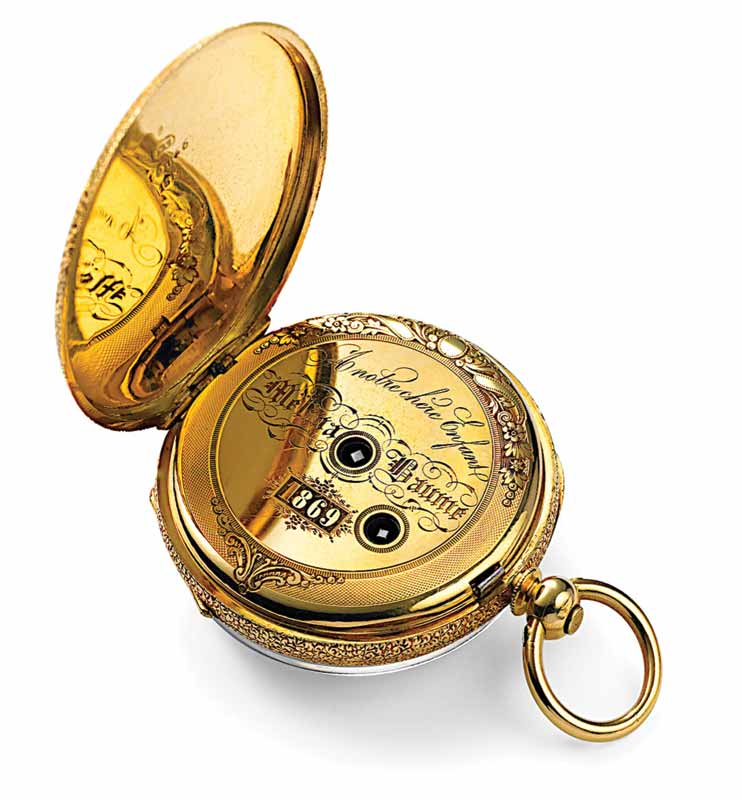 "Today's young buyer sometimes has a Fitbit, always has a phone, and doesn't need a watch," adds Duncan Parker, vice-president of Toronto's Dupuis Fine Jewellery Auctioneers. "Collectors buy to fill gaps rather than to have something that tells the time."
In other words, retailers have had to alter their strategies and product offerings to correspond with watch buyers' new mentality. Doing so effectively means maintaining a thorough understanding of what the modern customer wants—from both the product and the shopping experience—and who he or she is.
Most industry professionals indicate the bulk of today's watch consumers are males over the age of 25.
"Men are a strong watch demographic," explains Reichenbach. "They do not have as many accessory options, so they may have a 'watch wardrobe,' or a collection."
Older customers of both genders have demonstrated strong interest in pre-owned timepieces, adds Dan Scott, brand architect with Luxe Licensing, which recently completed an analysis of North American male millennials' watch shopping habits.
"The pre-owned trend now seems to be more popular among men and women 50 years of age or older," he explains. "Those under 50 tend to want to wear the current styles and like to buy new."
As for the popularity of watches among millennials and generation Z, reviews are mixed. Many in the industry have expressed doubts regarding these customers' interest in timepieces.
"The younger generations are not buying watches, and they are not likely to start," says Parker.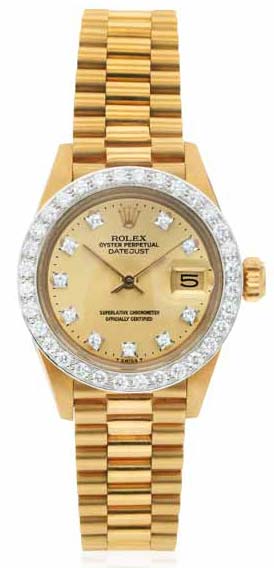 To capture the technology-focused next generation, he adds, retailers may need to focus on offering lower-priced items that can undercut expensive 'must-haves' like the iPhone.
According to Reichenbach, millennials that do purchase timepieces are trending toward retro styles, particularly those that were popular in the 1990s. Additionally, buyers of multiple demographics are focusing on slim cases, leather straps, and blue dials.
"Both genders like blue on a watch face or strap, with men dominating the look in deep blue hues," says Scott.
Rose gold also continues to be popular among female consumers, with men inclining more toward silver and, to a lesser degree, gold. As for shape, Fred Wenger of Québec-based Wenger's Ltd. says it's hip to be square.
"I think square watches will come back in the foreseeable future, because the Apple Watch is a square shape and because the trend has gone to round watch cases for so long," he explains. "It'll probably start to shift to square watches just to cut the boredom."
Circumventing convention seems to be important to modern buyers, as does the impression of quality that comes with a recognized brand.
"Men and women under 40 desire highly recognized brand names, and often seek a more classic design with a modern twist," Scott says. "A twist could be a diamond- or gemstone-accented fob, sports-aligned insignias, or anniversary series to showcase a brand's rich history."
"Younger buyers, especially, are attracted to the 'providence' of a watch," adds Raynald Aeschlimann, CEO of Omega. "If it has a genuine story and spirit, as well as a great design, it's going to be popular."
Branding and quality play an equally important role in the sale of estate watches, Parker says, with pieces from notable brands or those with intricate features perennially garnering favour.
"Rolex watches consistently perform well at auction, and the name Patek Philippe always creates interest," he explains. "Watches with complications also do well. Sometimes, if a watch is so complex that it can be hard to tell the time because there is so much on the dial, it can actually sell quite well, because the owner will still look at his/her phone for the actual time."
BASELWORLD 2019: Striving for reinvention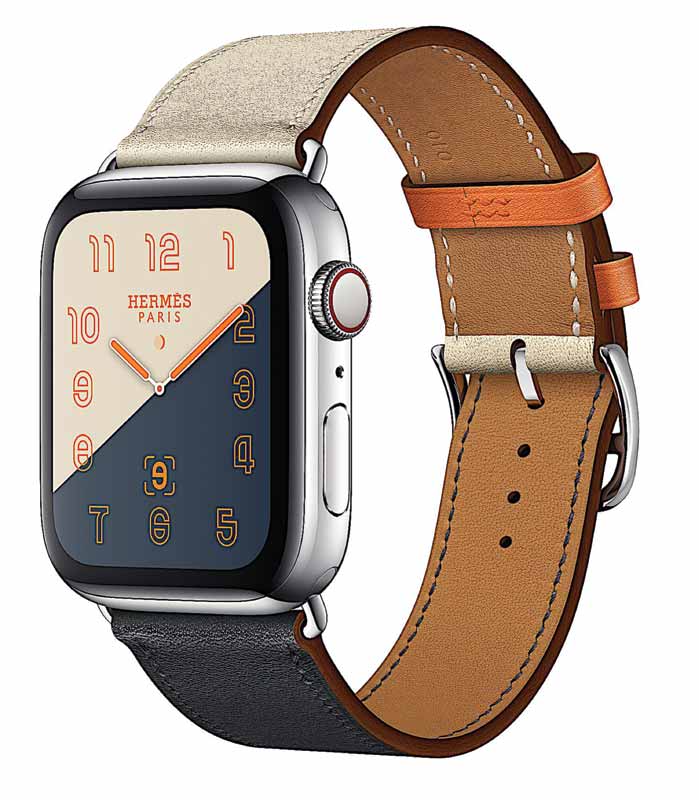 Following last year's significant drops in foot traffic and exhibitor interest, Baselworld 2019 opened on March 21 amidst promises of change.

"We listened carefully to the exhibitors and worked with them to develop a vision and concept for Baselworld 2020 and beyond," said Hans-Kristian Hoejsgaard, interim CEO of show organizer MCH Group, at the opening press conference. Bernd Stadlwieser, the group's new CEO, took the reins in February.

Change has certainly been in the air, with the group undergoing a number of staffing shuffles (including the departure of longtime CEO, René Kamm, and managing director, Sylvie Ritter) and declaring several new focus areas and strategies between the 2018 and 2019 editions. This year's opening conference was rife with talk of a changing world, with organizers declaring their intentions to amp up the focus on visitor experience and digital connectivity.

For 2019, features such as a new chatbot and revamped website were introduced, and the show's dates were also adjusted to align with Salon International de la Haute Horlogerie (SIHH).

Underlying the buzz, however, was a continuing trend of decline. Exhibitor numbers fell to 520, down from 650 in 2018 and 1300 in 2017. The visitor head count was also 22 per cent lower than in 2018, totalling 81,200 for the show's six-day run, while the number of media representatives in attendance fell to 3300.

Although Baselworld management has described plans for an extensive facelift, creating a digitally integrated environment and expanding everything from the show's jewellery offerings to its food and hospitality services, many in the industry are wondering if this is simply too little too late.

"Luxury jewellery trade shows are often fuelled by exhibitors who haven't reinvented themselves," says Dan Scott, brand architect with Luxe Licensing. "What worked 15 years ago doesn't work now."

As increasing numbers of exhibitors choose not to participate, many industry members are turning to other strategies for remaining competitive. One of the key words is 'modernization,' with several brands emphasizing the importance of adapting to an omnichannel environment and creating a luxury experience both in-store and online over the benefits of trade show networking. For now, few report plans to attend in 2020.

"I did not get a very positive feeling about the show from the negative publicity about the number of exhibitors withdrawing," says Fred Wenger of Wenger's Ltd. "For next year, it's too early to tell, but there are probably better ways to meet our suppliers than being in Basel."

In the meantime, show organizers are continuing to make efforts to understand and meet the industry's new needs. Baselworld 2020 is slated to feature a new hall layout, 'experience zones' such as a Virtual Reality Zone, improved emphasis on smartwatches, and an interactive exhibition square. Whether this will be enough to reverse the trend of decline remains to be seen, but Baselworld's managing director, Michel Loris-Melikoff, promises, "We will tackle change with vigour and passion."

Baselworld's next edition will run from April 30 to May 5, 2020.